A core leadership team based in trust. Rooted in our values, our core leadership team lives in trust of one another, enabling openness, feedback, and critique without fear of being personally wounded. We see complementarity in giftedness and share a sense of fun amidst our challenges.
---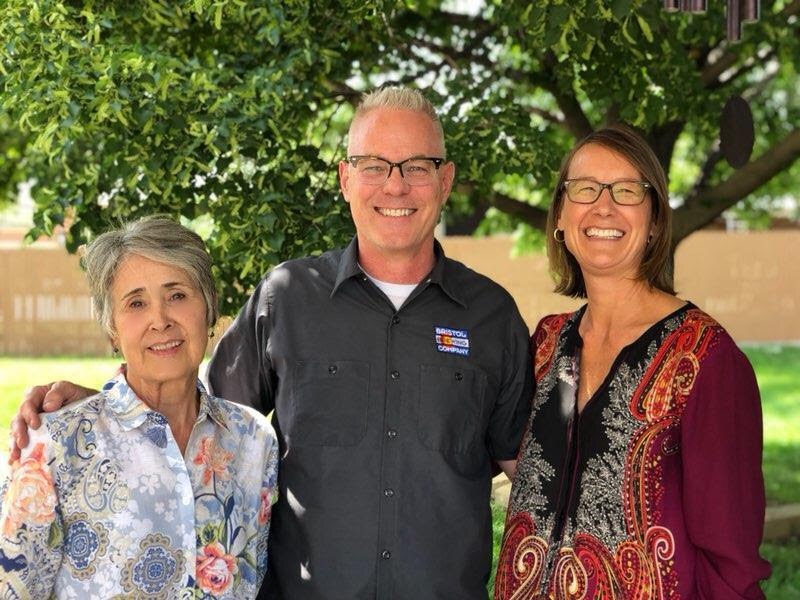 Deb Elstad (Mt. Tabor, Salt Lake City, UT) Associate Director; Rev. Michael Tassler (Colorado Springs, CO) Program Director; Julie Nelson (Shepherd of the Valley, La Salle, CO) Associate Director, and Director for Evangelical Mission (DEM), Dana Peterson.
Leadership and Governance of 3E: Educate, Equip, Enact
The Synod Council Executive Committee is the direct governing board of 3E, approved by the Synod Council at its Fall 2018 meeting.  Rev. Michael Tassler, Julie Nelson, and Deb Elstad report directly to Bishop Gonia, the officers of the Synod, and the Executive Committee sharing financial reports, statistics on the numbers and kinds of grants, the progress of Stewardship for All Seasons, and other reporting as needed.  The Executive Committee has ownership of directing the purpose of 3E, on behalf of the Synod Council and the whole synod, and we position ourselves best for 3E to succeed in catalyzing and integrating function in our life together.