You are here
3E Leadership and Governance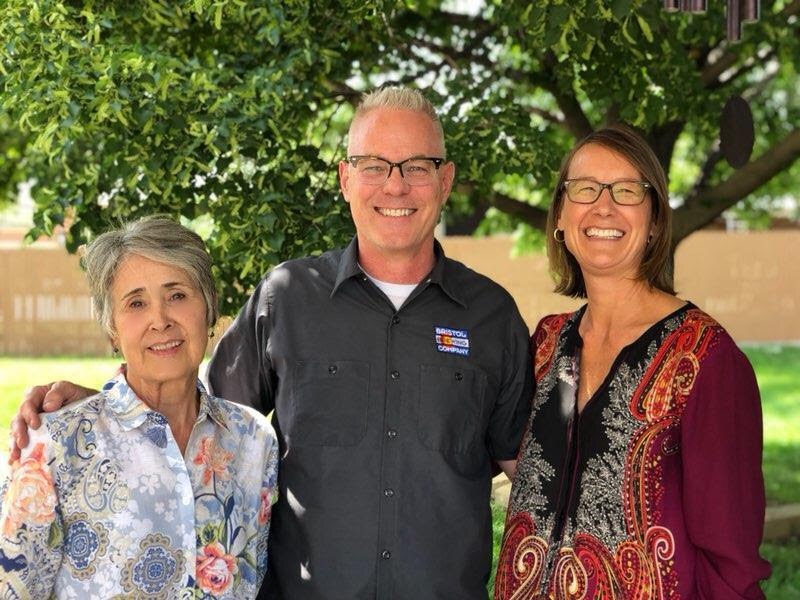 3E Core Leadership  
Deb Elstad (Mt. Tabor, Salt Lake City, UT)- Stewardship for All Seasons; Rev. Michael Tassler (Grace, Colorado Springs, CO)- Program Director; Julie Nelson (Shepherd of the Valley, La Salle, CO)- Assistant Director.
Contact Us at 3E@rmselca.org
Leadership and Governance of 3E: Educate, Equip, Enact
The 3E core leadership team (Director, Associate Director, and Coordinator of Stewardship for All Seasons) divide the work of the previous part-time Director.  This change was effective in late January 2018. These three part-time persons working in concert has increased the capacity for the 3E programs and streamlined the management process.  
In addition to the changes in 3E core leadership, additional governance adjustments for the 3E program recommended that the highest levels of governance within the synod take direct governing responsibility of 3E.  The Synod Council Executive Committee is now the direct governing board of 3E, approved by the Synod Council at its Fall 2018 meeting.  Rev. Michael Tassler, Julie Nelson, and Deb Elstad now report directly to Bishop Gonia, the officers of the Synod, and the Executive Committee sharing financial reports, statistics on the numbers and kinds of grants, the progress of Stewardship for All Seasons, and other reporting as needed.  This change establishes that the Executive Committee takes ownership of directing the purpose of 3E, on behalf of the synod council and the whole synod, and we position ourselves best for 3E to succeed in catalyzing and integrating function in our life together.