You are here
Around the Synod

Bicycles, Bluegrass, Beer and BBQ a fundraiser for Matthew Weber
Saturday, August 10 at 10:30 a.m.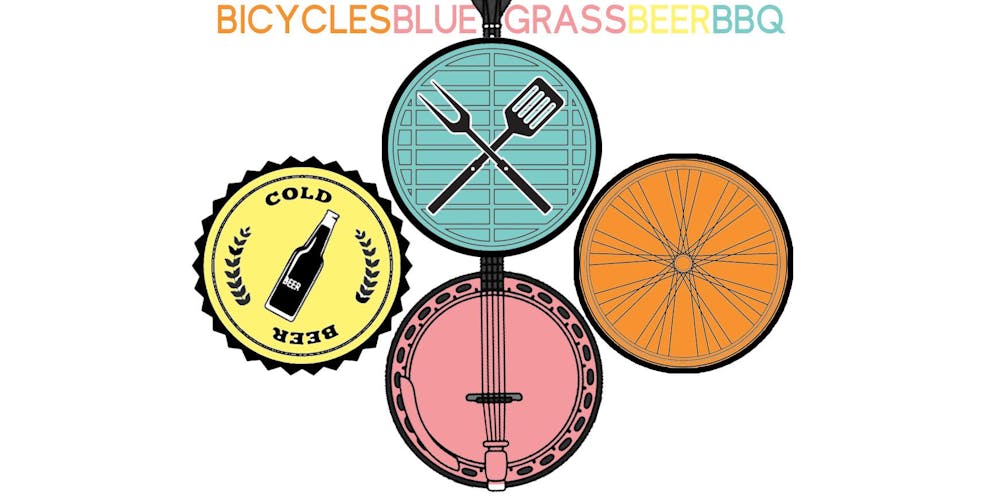 Join us at Holy Love on August 10 at 10:30 a.m. 
Please join us for a bike ride followed by some bluegrass, barbecue and a beer from dry Dock brewery. Together we will celebrate our good friend Matthew and try to raise some money to help cover his medical expenses... 
---
Film Screening of "Wild Hope" documentary with Executive Producer Suez Jacobson at CTK Denver
Wednesday, August 14, 2019 at 6:00 p.m.
Are you concerned about climate change and the future of our planet? On Wednesday, August 14th at 6:00 p.m., Christ the King Lutheran Church in Denver, together with Grow Local Colorado, is hosting a potluck dinner and screening of the documentary, "Wild Hope." This new film tells the story of our deep spiritual connection to the natural world, a connection that has the power to rewire our brains, take us back to our deepest roots, and change how we think and act in a world needing our care. Please join us and the executive producer of the film, Suez Jacobson, for a night of learning, conversation and hope. More information about the film is available at http://www.wildhopefilm.com.
Christ the King Lutheran Church is located at 2300 S. Patton Court, Denver, CO 80219 (map). For more information, please contact the CTK office at office@ctkdenver.org. 
---
Lutheran Family Services Rocky Mountains invites you to...
Lutheran Family Services invites you to their 26th annual golf tournament to raise funds for Adoption Services, Foster Care, Refugee & Asylee Services, Older Adult and Caregiver Services and Prevention Services.
When: August 15, 2019 at 8:00 a.m. (Shotgun Start) 
Where: Hiwan Golf Club, 30671 Clubhouse Lane, Evergreen, CO 80439 ( map)
We are a human service agency helping children and families during their most challenging times. LFS offers help and hope to all people from the newborn infant to the most elderly person. We strive to accomplish this mission through our programs that assist more than 30,000 individuals annually. Approximately 80% of the people we serve are children.
With your Sponsorship, Foursome or In-Kind donation, we will be able to help more people than ever in 2019. Our golf tournament will include prizes awarded for winning teams, individual contests, Church Cup Competition and $40 Bonus Tickets which includes entry into all contests, two mulligans, prizes and more!
Registration Fees are only $185 per individual and includes green fees, golf cart, polo shirt, breakfast, lunch and more! Put your own team of 4 together or register individually to be placed on a team and make some new friends. Register HERE . It's sure the be an event you won't "FOREget"!
Contact Jessica Yoss (Community Relations & Special Events Coordinator) atJessica.Yoss@lfsrm.org with any questions. 
---
Candidacy Discernment Retreat Day
August 21, 8:00 a.m. to 3:00 p.m.
Are you or someone you know discerning a call to rostered ministry as a deacon or pastor in the ELCA? The Office of the Bishop will be hosting a discernment day for conversation, information, and worship to help answer questions and explain the candidacy journey. 
Cost is $20 and includes lunch. Please RSVP to 303-777-6700 by Aug 5 if you plan to attend. For more information contact Leslie Welton at lwelton@rmselca.org.
---
Rejoicing Spirits Training for Congregations
Saturday, August 24, 2019 10:00 a.m.-1:30 p.m.
The Rejoicing Spirits team is offering training, in conjunction with the Star Institute, for ministry with people with disabilities. Tips and tools for accessibility, communication, environment and relationships will be provided by the Star Institute and the Rejoicing Spirits team will provide Safe Haven training, to ensure the safety and protection of all people who participate.
This training is open to all who would like to expand their ministry capacity and is mandatory for adults wishing to participate in the Rejoicing Spirits mission development.
Lunch is provided. A freewill donation to offset the cost of training and lunch is a appreciated. We will gather at the Office of the Bishop at 7375 Samuel Dr. Denver 80221 and Zoom will be available. 
For more information, please contact Pastor Brigette Weier at weierbrigetter@gmail.com. 
---
Rick Steves Headlines Bright Stars of Bethlehem
Saturday, September 14, 6:30 p.m.
Come celebrate 15 years of raising creative leaders and growing hope in Palestine! at Bethany Lutheran Church, 4500 E Hampden, Cherry Hills Village (map ).
Funds raised will directly support the work of Bright Stars of Bethlehem and its initiatives through Dar al-Kalima University of Arts and Culture, promoting peace and justice in Palestine through education in the arts and culture.
Rick Steves, travel writer, author, activist and television personality will give a travel show with slides. Travel as a Political Act, the title of Rick Steves' latest book, will also be the theme of his presentation.
Tickets: $40 in advance; $50 at the door. More information here.
---
RMSWO Annual Gathering Save the Date flyer
Friday, September 20 through Sunday, September 22, 2019
Please save the date for the RMSWO Annual Gathering! ( flyer here )
---
2019 Theological Conference
October 7-10, 2019
YMCA of the Rockies, Estes Park, CO



We are excited to be welcoming Tracy Howe from Restoration Village Arts as our keynote speaker and Bishop Karen Oliveto, Mountain Sky Area, UMC as our guest preacher.
Registration will open mid-June. Stay tuned for more details! 
---
The Enchanting Rhine 2020 with Guest Speakers Kirsi Stjerna & Brooks Schramm
You are invited to join Lutheran scholars Kirsi Stjerna and Brooks Schramm on The Enchanting Rhine River Cruise in the Fall of 2020, 10/25-11/2/2020.
Our itinerary takes us to Germany, France, and Netherlands. Our program includes exploration and fellowship, learning and enjoyment in a most beautiful setting.
Lectures and discussions pertaining to the regions visited and the topics of religion, reformation, and the bible will be offered. Come solo, come with a friend - or come with a group of your own! Special arrangements and benefits are available for group leaders. Also, Educational Opportunities offers special deals for international airfare, regardless of the departure city.
Interested, questions? Email kstjerna@plts.edu or bschramm79@hotmail.com.
---
Subscribe to ELCA Newsletters
You can subscribe to many ELCA newsletters in one place. Keep up-to-date with the ministries that mean the most to you, or share with a friend and encourage them to subscribe. Sign up for news about the global church, Lutheran Disaster Response, stewardship and ELCA World Hunger.
---