You are here
2018 Bishop Election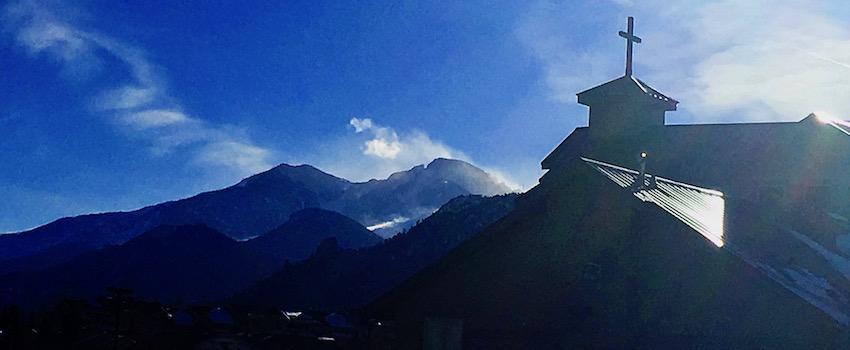 ---
The 2018 Synod Assembly, May 3-5, 2018 in Westminster, CO will include an election for Bishop of the Rocky Mountain Synod. Bishop Jim Gonia has discerned that he will allow his name to move forward for a possible re-election. He will have completed one six-year term in 2018 and there are no term limits in the Rocky Mountain Synod.
A Bishop Election Task Force has been meeting to outline the process. The election process is carried out the same way whether or not a current bishop is open to serving another term. An "Ecclesiastical Ballot" is the nominating ballot at the assembly. Each voting member will write down the name of whomever they would like to nominate (any rostered pastor in the ELCA), followed by subsequent ballots requiring certain percentage majorities for an election, as the number of candidates decreases for each ballot.
The task force has determined that a process for identifying potential candidates will be carried out in the months prior to the assembly. That process is for informational purposes only and does not limit the "Ecclesiastical Ballot" to those identified in advance of the assembly. This is an opportunity for congregations, members, and conferences to identify rostered pastors who may have the gifts and skills to lead the Rocky Mountain Synod. Members are encouraged to attend their respective Conference Gatherings this fall and winter to learn more about the duties and responsibilities required of a Bishop.
2018 Bishop Election Resources
2018 Bishop Election Bible Study
Conference Meeting Draft Agenda
Timeline
Fall/Winter Conference Gatherings
February 9 deadline for submitting names of potential candidates
February 12 letters sent to those whose names were submitted inviting a bio be submitted
March 9 deadline for receiving bios
March 16 names and bios published on synod website
May 3-5 Synod Assembly with official nominating "Ecclesiastical Ballot"