You are here
Border Immersion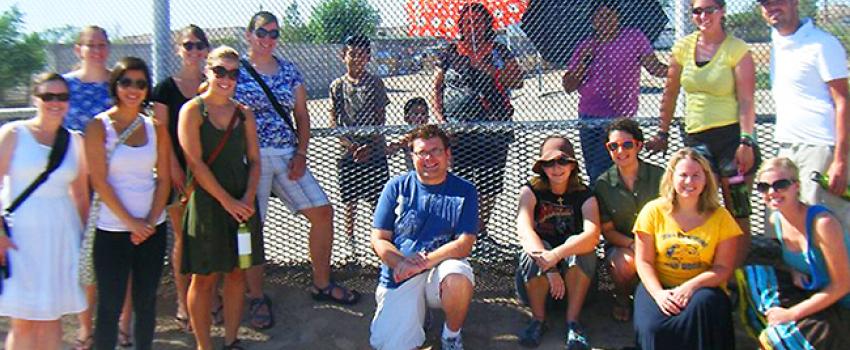 Welcome to the border
The Border Immersion Program offers a time to step out of your everyday life—out of your comfort zone—and into in-depth, experiential learning and cultural immersion.
Welcome to the border, la frontera, where a fence punctuates the land, creating two worlds. Here at the intersection of cultures, languages and nations you will encounter spiritual, emotional, political and justice issues that will change you forever. Come to the border. Come to be changed.
The program educates participants about border issues through shared learning, experience, work, and prayer. As Christians, our reality cannot be separated from the lives of our brothers and sisters in Christ. The Border Immersion Program can be considered a reverse mission trip because the border and its people will teach and minister to your group. When you return home, you will have the opportunity to share with others that which you receive on the border. Every individual has gifts to share and an ability to learn from the stories shared during the week. 
Border Immersion Information and Scheduling
The Border Immersion Program is an opportunity to learn about the issues that affect the lives of people living on the border.
The program includes:
worship at Cristo Rey
a meal with members of the Cristo Rey community
personal accounts of border life
exposure to Mexican and Mexican-American culture
work on service-oriented tasks
tours of the colonias in El Paso and , if desired, to Juarez
presentations from people in social justice ministries
Bible studies and daily reflection
talk with Border Patrol or visit to an Immigration Detention Center