Register NOW for Colorado Lutheran Day at the Legislature!
Join advocates and community leaders for a morning of learning and action. Discover how you as a person of faith can be mobilized for prophetic public policy advocacy, get the latest updates on our work together at the State Capitol, and be at the forefront of building relationships with your elected officials.
Even (or especially) if you've never set foot in our State Capitol, we want you to join us! Lobbying 101 training will be available.
Registration fee includes a hot breakfast and all materials. Discounted rate and scholarships are available - inquiries and comments may be sent by e-mail to pseverson at rmselca.org, or call 303-777-6700.
A note about parking: there are paid parking lots around Denver Community Church, most of which charge ~$8/day. Street parking is free in the area where available. Carpooling and/or public transit are encouraged!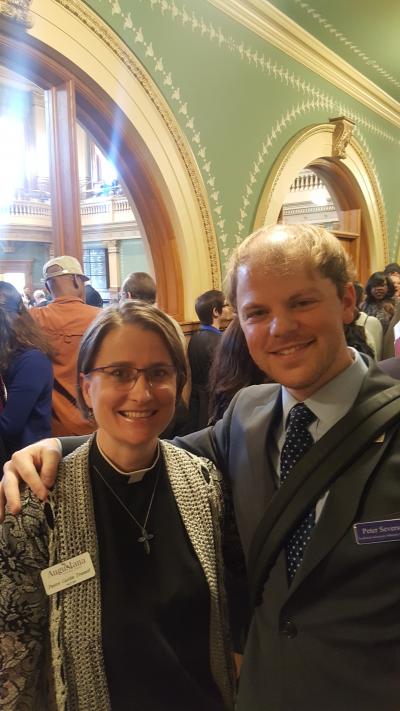 What: Colorado Lutheran Day at the Legislature
When: Thursday, February 15, 2018
Where: Denver Community Church, 1595 Pearl Street 
Time: 8:00 am - 12:00 pm
Fee: $15 regular, $5 student/low-income rate
Tentative Agenda
8:00 a.m.         Registration and breakfast available
8:15 a.m.         Welcome - Rev. Jim Gonia, Bishop, Rocky Mountain Synod, ELCA
8:30 a.m.         Keynote address
9:00 a.m.         Panel discussion and legislative update
9:45 a.m.         Lobbying 101
10:15 a.m.       Walk to Colorado State Capitol, 200 East Colfax Ave
10:30-11:30 a.m.       Lobbying your elected representatives
11:45 a.m.        Concluding gathering and prayer in Capitol rotunda