You are here
Preparing for the Conference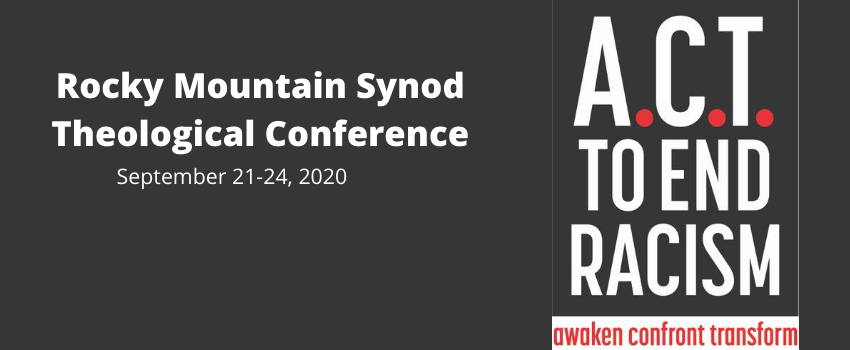 Pre-Conference Preparation
Thank you for committing to this digital space and for committing to engage these hard and holy conversations. To prepare for our time together, please make time to engage the following pre-conference materials and activities.
Email Photos to Deacon Sarah Bjornebo: Where is whiteness prioritized? Who is imaged or pictured? What cultural images or heritage items are present? What does Jesus look like?
Read/Listen to this brief NPR report:  Multiracial Congregations May Not Bridge Racial Divide
Read Chapter 1: Dialogues on Race: This will be sent in you conference materials
Learn a bit about our keynote speaker: "Dietrich Bonhoeffer Does Ask the Right Questions"
Read and sign the community covenant.  Community Covenant Note: you must read and sign the covenant in order to receive the zoom link for the conference.
Small Groups
Each of the 5 keynote/plenary sessions will include small group discussion. You will be placed in a small group based on the entry point you selected when you registered. Each group will have a small group leader who will help in the creating brave space, ensuring all have space to participate, and holding groups accountable to the covenant. You will be in the same small group throughout the conference. For the sake of building trust and deeper conversation, you are asked to commit to at least 4 of the 5 plenary sessions. If you are unable to be present consistently, please email Deacon Erin Power so you can be placed in a separate small group.
Check-in Groups
Your check-in groups are different than the small groups. There will be space each afternoon for you to connect with a small group of folks simply to unpack and debrief the day. While the small groups are a bit more structured with questions to discuss in response to the keynote, check-in groups are simply open space for whatever conversations you need to help unpack your thoughts and experience. If you have chosen your own group, you can join the conference zoom to be placed in a breakout room or use another platform of your choice. Folks who requested to be put in a check-in group will join the conference zoom and we will use the breakout room option. 
Offering
Our offering this year will be shared with the RMS Seminary Scholarship Fund. While we will not be taking an offering live during worship, you are invited to give via check or through the give button on the bottom of the website in support of our current and future candidates for rostered ministry. As part of our on-going anti-racism work, the Office of the Bishop staff for candidacy and the candidacy committee are pursuing concrete ways to better lift up and walk with candidates of color as well as interrogating the structures that perpetuate racism and white supremacy within the candidacy process.