You are here
Conference Registration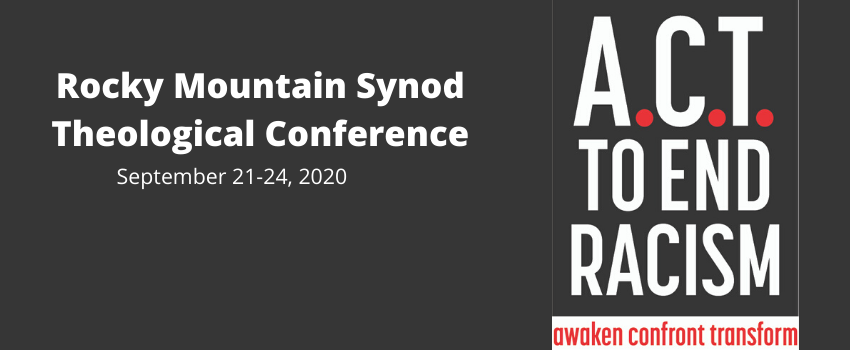 Registration Information
REGISTRATION & PAYMENT DEADLINE IS SEPTEMBER 4.
REGISTRATION IS NOT CONFIRMED UNTIL PAYMENT IS RECEIVED. 
WE ARE NOT ABLE TO ACCEPT LATE REGISTRATIONS.
COST
Registration for the conference is $125
Leaders of color, and anyone staying at the hotel for personal retreat, should email Deacon Erin Power for the correct discount code. 
Folks who can't attend the conference, but would like access to the recorded sessions, can register for "Post Conference Resources" to be sent keynote videos for a fee of $75
As you are able, there is an option to offer an additional monetary gift to help offset expected losses. 
You are welcome to pay either by check or credit card. Credit card payment adds an additional $10 to cover processing fees.
PACKET PICK-UP
When registering, you will be able to select how you wish to receive your packet of materials: Office of the Bishop pick-up for those in the Denver Metro area, pick-up in the hotel lobby for those staying at the Marriott or living in Colorado Springs, or mailed to your home or ministry. 
 
SMALL GROUPS
Each large group session will include small group discussions using breakout rooms. White folks will be in groups with other white folks, knowing there is specific work we are called to do together in dismantling white supremacy. We also recognize white folks are at different places in regards to entering into these conversations. Leaders of color will be in groups together. You will be asked to select your entry point from the options below, so we can create conversation groups that will be both supportive and challenging.
 I am a leader of color/multi-cultural leader
 Say What? (I am just beginning to understand my own privilege, learning the vocabulary, and how racism is a systemic issue.)
 Going Deeper (I have engaged in individual work to understand white privilege and how systemic racism is embedded in our society. I haven't yet, or have just started to actively engage this work collectively and/or publicly.)
 This Changes Everything. (I have been in engaged in active anti-racism work for quite a while, am involved in white accountability groups and/or anti-racism coalitions, and/or am active in collective public work addressing systemic issues.
 
CHECK-IN GROUPS
We expect conversations and content during the conference to be challenging as we do this anti-racism work together.  It is important to have colleagues or friends as check-in and de-briefing partners as we engage hard conversations. You will be asked to  list the folks who will be in your check-in group (2-3 folks), or you can choose to be placed in a check-in group by the planning team. There will be time throughout the conference to intentionally connect with your check-in group either in-person, via zoom, or another medium of your choice. 
REGISTRATION & PAYMENT DEADLINE IS SEPTEMBER 4.
REGISTRATION IS NOT CONFIRMED UNTIL PAYMENT IS RECEIVED. 
To make a reservation at the Colorado Springs Marriott for an individual retreat, plase contact Deacon Erin Power.