How Do I Get Started?
Excellence in Leadership is designed for rostered ministers and lay leaders, perhaps a ministry team of three of four. The program, however, can easily accommodate individuals who want to grow personally and spiritually.
Prior to registering, please review your calendar and the program schedule. To build healthy, effective, experiential learning communities, it is critical that participants make the gatherings of these communities a priority, be as fully present as possible, and engage in the learning activities. Participants are granted one planned and one emergency absence each year (two-semesters). Your group will be led by a team of 3 or 4 trainers. Your team of trainers will be your primary contact to make sure your experience is tailored to your growth.
Deadline:
Space is still available in all three cohorts; however, space is limited. Register now!
Registration:
Please make payment when registering. The program consists of four semesters over a two-year period.
The first payment is for the first semester only.
Payment:
Cost per person, per semester, is $220. If paying by credit card, it is your responsibility to pay the credit card fee. Register online, then make an online payment or mail in registration form with a check.
When paying by check, make $220 check payable to Rocky Mountain Synod and mail to: Excellence in Leadership, Rocky Mountain Synod, 7375 Samuel Drive, Denver, CO, 80221.
When paying by credit card, in the payment window on the registration form, choose "Excellence in Leadership Registration." Please check the box indicating you will be paying the credit card fee. Paying with a credit card at a later date can be done on the RMS website by scrolling to the bottom of the homepage and clicking on the green "Give" box.
Questions?
Please direct questions to Dana Anderson, EiL program manager, danderson@rmselca.org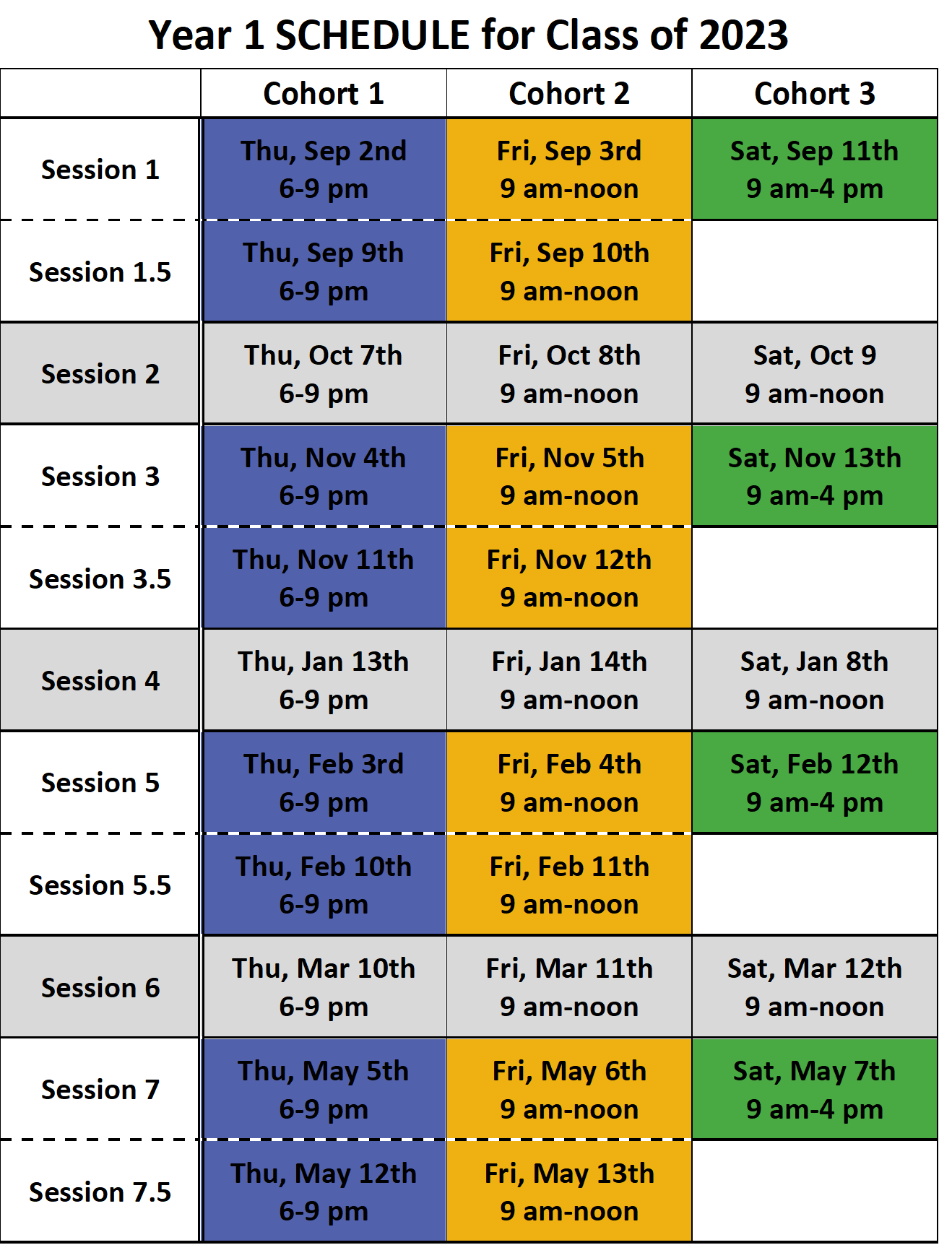 Cohorts 1 & 2
All sessions will be delivered via Zoom.

Sessions 1, 3, 5, 7 will be delivered in two, 3-hour sessions, a week apart.

Sessions 2, 4, 6 will be one, 3-hour webinars.
Cohort 3
Sessions 1, 3, 5, 7 will be delivered in-person at The Lutheran Center, 7375 Samuel Drive in Denver. Each day-long gathering will include an hour lunch break, with lunch provided.

Sessions 2, 4, 6 will be one, 3-hour webinars, delivered via Zoom.