You are here
Resources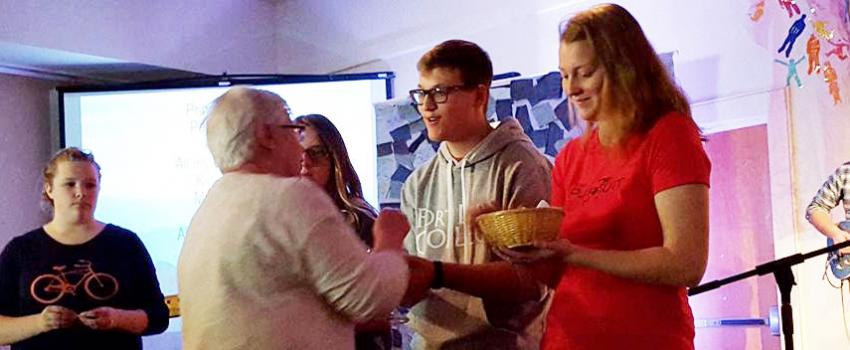 Conference Coordinators
The role of the conference coordinator is to communicate, connect, and encourage. If you have questions about what is happening around faith formation in the RMS, about resources, or looking for ways to get connected talk to your CC. Please note this is in addition to the Conference Dean who role is primarily with rostered leader. The CC's goal is connecting with those working within Faith Formation. To contact your CC, click on the link by their name. 
Border Conference: Laura Carson (email)
N. Colorado: Korra Looschen (email)
Boulder/Broomfield: Kristen Baltrum (email)
N. New Mexico: Nicolé Ferry (email)
Metro East: Shanna VanderWel (email)
SE Colorado: Mary Stoneback (email)
South Metro: Gary Knutson (email)
Wyoming: Brenda Frelsi (email)
Metro West: Vacancy 
Utah: Lisa Mesinger (email)
Faith Formation Network
The Faith Formation Network is an open community of people made of up rostered, lay, and volunteer leaders who are passionate about youth and household ministry (1st 3rd of Life Ministry). ALL ARE WELCOME! This network meets the 2nd Thursday of each month at the Office of the Bishop with an opportunity to connect via WebEx. The network gives a place to connect with others and discover new resources and share favorites, find support and encouragement, brainstorm, ask questions, pray for one another, and have some FUN! Connect with the network on Facebook: RMS Faith Formation Network
ELCA Youth Ministry Network
The ELCA Youth Ministry Network seeks to provide opportunities for spiritual renewal, continuing education and networking for adults who work with children, youth and families in our congregations. The Network exists because of, and for its members. www.elcaymnet.org.
Practice Discipleship
Practice Discipleship is leadership development for the sake of faith formation. How do we shape ministry that will help people learn the practice of being Christian and living a vital faith? Practice Discipleship offer a larger frame to explore new ways of ministry. The initiative has created training sessions that help leaders to think critically about effective faith formation practices. Online webinars are offered live, and recorded for download later. Curriculum is available for ministry leaders to present on their own. Volunteers, paid staff, and rostered leaders from all areas of ministry are invited to participate. All resources are free and available at www.practicediscipleship.org.