You are here
First Third of Life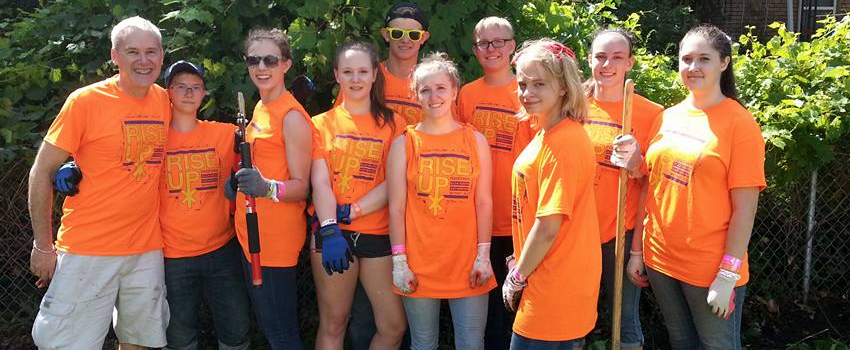 Vision Statement
RMS accompanies and equips our leaders and communities in faith formation, a life long journey of growth in our relationship with Jesus Christ.
Mission Statement
RMS will provide the vision, leadership, resources, education, and training for Faith Formation leaders in the first third of life.
Guiding Principles for Faith Formation Professionals
Accompaniment
Deepening Spiritual Life
Healthy Leaders
Lutheran Identity
Vocation
Goals for the First Third of Life
Those in the first third of life understand their identity as a Child of God, ull members of the body of Christ, are equipped to embrace that identity.
Those in the first third of life have age appropriate vocational awareness.
All aspects of synodical faith formation ministry are connected through a shared vision and are working in synchronicity.
That the RMS develops a comprehensive vision for faith formation for all generation by December 2016.
Every person in the RMS understands and values faith formation and articulates it in daily life as a life long journey done in community.
All leaders are striving for wholeness in life.
All ministries of the synod reflect the diversity of the whole people of God so that all are invited, equipped, welcomed, encouraged, and resourced to be active, leading, contributing, and present at faith formation meetings and events.
Implementation Team
Pastor Adam Berndt
Cross of Hope Lutheran Church - Albuquerque, NM
Amelia Decker
Mount Calvery - Boulder, CO
Kevin Dragseth
FoCoLu - Fort Collins, CO
Melanie Ferraro
Lutheran Campus Ministry, University of Colorado - Boulder, CO
Krista Kilgas
Urban Servant Corps - Denver, CO
Korra Looschen
Our Savior's - Greeley, CO
Michelle Okes
Bethany Lutheran Church - Cherry Hills Village, CO
Ihoby Rakotomalala
All Saints Lutheran Church - Aurora, CO
For more information or to get involved email: