You are here
Frequently Asked Questions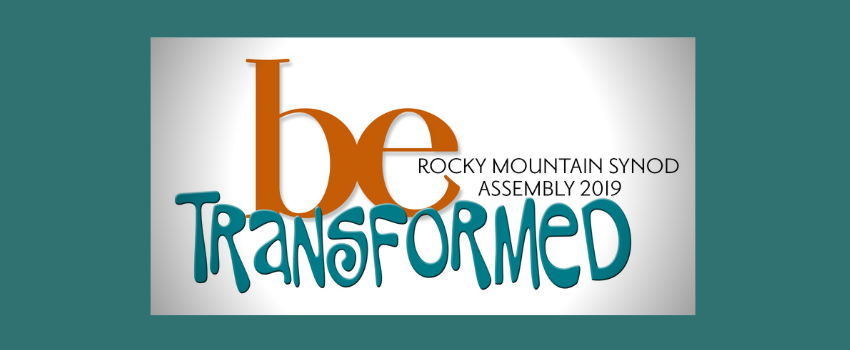 Additional rooms are available at the Sheraton Hotel in Albuquerque. The rate is the same as the Embassy Suites ($119/night) and also includes breakfast (Add $10/night for double occupancy). There is a complementary shuttle available between the Sheraton and Embassy Suites. If you will need the shuttle,  please contact Deacon Erin Power: epower@rmselca.org 
RESERVATION LINK
Phone: (505) 843-7000; Room Block "Rocky Mountain Synod"
RESERVATION DEADLINE: APRIL 15
Where is the Assembly?
The Assembly will take place at: Embassy Suites. 1000 Woodward Place NE Albuquerque, NM 87102
You will make your own hotel reservation at the Embassy Suites using this link.
To make a reservation by phone (505-245-7100) use the Group Name: Rocky Mountain Synod-ELCA; Group Code: RMS
Single Room: $119
Double Room: $129
Triple: $139
Room rate includes breakfast and an evening reception. All rooms are 2-room suites with a pull-out couch.
Hotel Reservation deadline is April 12
To guarantee our group rate, you must reserve your hotel by April 12.  After this date, rooms may still be available, but we cannot guarantee the group rate. If needed, there will be additional rooms reserved at the Sheraton, with complimentary shuttle service provided.
This is my first assembly, what will be expected? How should I prepare?
In the weeks prior to assembly, you will be emailed the Assembly Handbook, Financial Reports, and any Resolutions and Memorials that will be voted on. It is important to read all materials prior to the assembly. New voting members are encouraged to talk through assembly materials with their pastor and/or deacon, as well as other voting members of the congregation. There will also be an orientation prior to opening worship. 
At the assembly, you will sit with other voting members of your conference (tables will be labeled by conference). During our plenary sessions, voting members will discuss and vote on the RMS Budget, Resolutions and Memorials, and any other business brought before the assembly. The Bishop, as the chair of the meeting, along with our parliamentarian, will guide you through the voting process. Voting for Synod Secretary will take place on-line. Information about this process and your credentials will be provided at registration. There will be a help desk to assist you in voting if needed. 
Outside of plenary sessions, you are encouraged to visit the display area and inter-active display room to learn about the variety of ministries of our church, as well as participate in excursions, workshops, and worship.
As your congregation's voting member, you will be commissioned as a Church Together Ambassador for the following year. You will be provided with stories, prayers, and worship materials each month to help tell the stories of mission and ministry across the Rocky Mountain Synod.  
 
Will there be Travel Equalization?
Travel equalization will once again be available. The intent of travel equalization is to off-set some of the financial burden of those who travel long distances. With the Albuquerque location, we will have a higher than usual number of attendees traveling a longer distance. Travel equalization will be available to those who travel more than 1000 miles round trip. Funds will be offered for miles over 1000, or a portion of your airfare. Travel equalization will be disbursed after the assembly, based on funds available. If you have any questions, please contact Deniese Estrada: 303-777-6700.
Will there be scholarships available for voting members?
We are Christ's Church, Better Together!  Which means we are not complete unless all are gathered around the table. Scholarships are available to those who need financial assistance. The online request form can be found here Scholarship request deadline is March 15. Requests after this date will be considered as funds are available.
What about worship in our congregation while our pastor is at assembly?
Our 2019 Assembly will once again take place Friday-Sunday. We will be providing worship resources for congregations and ministries to use during assembly weekend. Congregations are invited to use this shared resource to worship as the Church Together while voting members, pastors, and deacons are gathered at assembly. More information will be made available soon.
Is there transportation from the airport to the hotel?
The hotel does not provide a shuttle service. For those traveling by plane, an Uber or Lyft from the airport is around $8.