You are here
Get Help for your 2020 Fall Stewardship Appeal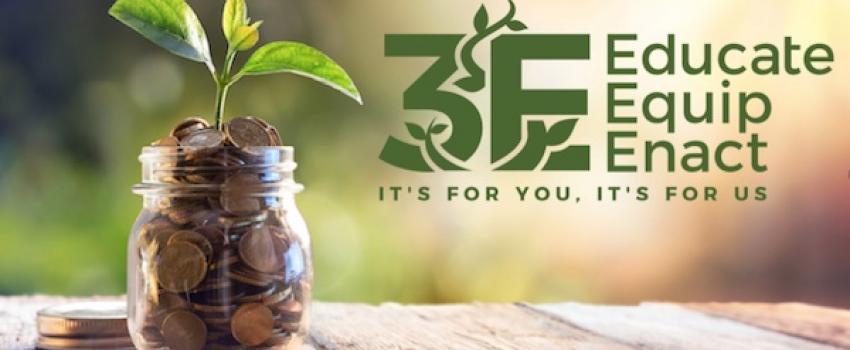 An Invitation to Assist Congregations through their Fall Stewardship Appeal in the era of Coronavirus
Beginning a Culture of Generosity (BCG) is a new and timely program presented by 3E and the Rocky Mountain Synod (RMS). It is designed to guide congregations through your fall stewardship appeal in this challenging year 2020. The program aims for participating congregations is to stabilize current 2020 year giving to 2019 (pre-Coronavirus) levels, with the potential for modest growth above that level for 2021.  Congregations will receive training online in 7 sessions and 1:1 guidance on an easily implemented program designed to stimulate generosity even through national economic uncertainty.
Registration is open through August 15 with the first session scheduled for August 22: "Building Blocks for Generosity". 
3E and the Rocky Mountain Synod are offering a $500 scholarship for each congregation toward the program cost of $650.  Each congregation is responsible for $150 of the program cost and their own fall appeal printing costs for bulletin inserts/brochures.  [Adaptable professional design templates are included in the program fee.] 
---
---
Beginning a Culture of Generosity is created by GSB Fundraising specifically for RMS congregations that have not yet participated in Stewardship for All Seasons (SAS). Across the country GSB works with congregations through Stewardship for All Seasons (SAS), a comprehensive stewardship program designed to fully create a culture of generosity. Congregations in their first year of SAS normally increase revenue by 10-15% and often much more than that. A far more personalized program with congregations who commit for a full year or more, SAS provides a deep dive into growing generosity in the church.
If you are interested in a future cohort of Stewardship for All Seasons, contact Deb Elstad for more information. 
If you have questions about this new program for 2020, contact Deb Elstad, 3E Associate Director.