You are here
Immigration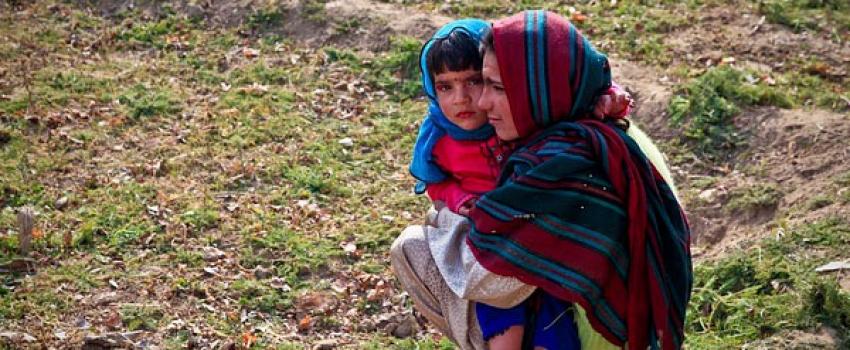 URGENT FAMILY REUNIFICATION UPDATE
The last two weeks in July will include a large-scale reunification of parents and children separated under the Zero Tolerance policy. Our ministries on the border have been working to accompany these families, and now the work is being expanded to Albuquerque.
We have just received word that Lutheran Family Services Rocky Mountains in Albuquerque will be receiving reunited families this week, as Annunciation House in El Paso has been overwhelmed due to the July 26 deadline. As they seek to provide hospitality and support for these families on short notice, immediate support is needed. We as the Rocky Mountain Synod, through the recently established Border Emergency Fund, have allocated $2,500 to be sent to Lutheran Family Services-Rocky Mountains. We are urging you to join us in providing immediate support to LFS.
We know our local New Mexico congregations, along with the NM Faith Coalition for Immigrant Justice, are already working with LFS to provide direct support as needed. We invite your continued generosity in accompanying our most vulnerable neighbors. 
You can give directly to LFS here or through the Border Emergency Fund on our home page by looking under our contact information and selecting the green button labeled "Give." Then put in the notes that you wish the donation to be designated to the Border Emergency Fund. More information from LFS is shared below. For the most updated information, follow Lutheran Family Services Rocky Mountains. We will also share information as we receive on the RMS Facebook page.
Please share this urgent request with your communities and include all who are working to accompany these families in your prayers. We are grateful for the continued witness of Border Servant Corps, Peace, Las Cruces and Cristo Rey, El Paso, and now for our congregations in Albuquerque who are actively supporting the work of LFS in their community.
As a church with a long history of ministry among refugees and immigrants, the time is right for us to act as Church Better Together, assisting our ELCA congregations and ministries in their care for refugees and immigrant families at the border.
From Lutheran Family Services:
On Friday, July 20th, we were asked by Lutheran Immigration and Refugee Service (LIRS) to provide emergency services to 300 immigrant families in Albuquerque, NM who were separated under the short-lived family separation policy.
Overnight we organized the team in our Albuquerque office and sent additional help from our Denver office so we could begin receiving families today. We expect to receive 50 adults and children per day through July 27th. They need your help.
We were called upon on short notice because of our reputation in resettling refugees, expertise working with children and families who have experienced trauma, and because of YOU - our donors and volunteers who have supported the LFS mission of walking with the vulnerable.
They are in our care for only a brief time (24-36 hours), and our staff are meeting immediate needs that include temporary housing, food, clothing, legal/health referrals, and transportation to their final destination with family and friends in the U.S.
---
"We in the Evangelical Lutheran Church in America minister with the most vulnerable of the newcomers through congregations and the Lutheran Immigration and Refugee Service (LIRS). Where possible, we work ecumenically. Our ministry resettles refugees, advocates on behalf of detained asylum seekers, assists unaccompanied children, offers pastoral and legal counsel to persons without legal status, aides persons with the citizenship process, and helps newcomers learn to live in a new country." - ELCA social message on immigration (1998)
Border Ministry Resources
"Hospitality for the uprooted is a way to live out the biblical call to love the neighbor in response to God's love in Jesus Christ. They recall for us God's commandment to Israel: 'The stranger who resides with you shall be to you as the citizen among you; you shall love the stranger as yourself, for you were strangers in the land of Egypt: I am the Lord your God' (Leviticus 19:34)..." 
For the Immigrant Community
"Jesus said he is present: 'I was a stranger and you welcomed me' (Matthew 25:35)..."
Immigration Hotline
If you are witness to I.C.E. activity anywhere, report it immediately
Interfaith Movement for Immigrant Justice
Provides resources for immigrants facing I.C.E. 
IMIrJ Accompaniment Project
Provides volunteers to accompany you to immigration office (I.C.E) check-ins/hearings and other related appointments
For Congregations
"...They call on Martin Luther to ask us: 'How do we know that the love of God dwells in us? If we take upon ourselves the need of the neighbor.'"
Advocacy Groups
Border Action Network
Group formed in 1999 to protect human rights and civil rights on the Arizona-Mexico border
 
Faith-Based Organizations
Borderlinks 
Travel seminars focusing on issues of US/Mexico border communities; faith-based binational education program based in Tucson, AZ 
Cristo Rey Border Immersions
Border immersion and education in El Paso, TX and Juarez, Mexico, sister cities on the Rio Grande 
Humane Borders
Provides water stations on and near border, founded by Rev. Robin Hoover, Tucson
Lutheran Immigration and Refugee Service
Develops service programs and organizations and influences public policy around the globe
AMMPARO
Accompanies migrant children and families in the courtroom
Federal Agencies
Office of Refugee Resettlement
Links immigrants to helpful resources and assists with integration into the United States
Department of Homeland Security 
See "Immigration and Borders" 
US Customs and Border Protection 
See "border security"