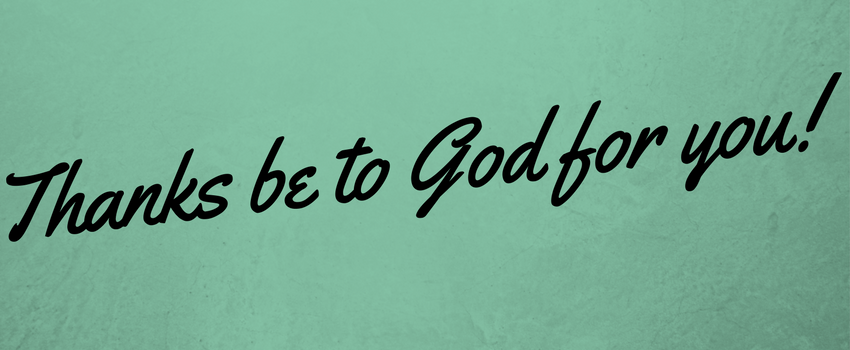 Dear Brothers and Sisters in Christ,
This has been a remarkable year in our life as the Rocky Mountain Synod of the Evangelical Lutheran Church in America. The 500th anniversary of the Reformation has provided us with a unique opportunity to explore our place within the larger Body of Christ and to ask why our particular witness to the gospel matters. Your active participation in our shared ministry and your generous financial support of our life together is making an impact near and far.
Thanks be to God for you.
On the letter below, read about the remarkable ways that we are in mission together, thanks to you. Because together, we proclaim and embody Christ's unconditional love for the sake of the world!
Thank you from Bishop Gonia and Synod Vice President Earline Bohling
THANK YOU!
As an ELCA congregation in the Rocky Mountain Synod you play an important role in our life as Christ's Church, Better Together. A packet was recently sent to each congregation that contained three important resources related to your congregation's investment in our shared ministry and witness through your annual mission support.
LITANY – During a Sunday worship in January or early February 2018, please use the enclosed litany to celebrate your congregation's commitment to providing financial resources for our church's engagements synodically, nationally and globally.
MISSION SUPPORT UPDATE – In our commitment to thank you and keep you informed about your congregation's particular level of mission support, we ask you to share the information on this form with your congregation.
2018 MISSION SUPPORT INTENT – As you plan your congregation's spending plan for 2018, we ask you to prayerfully consider the amount of mission support you will provide for our shared ministry and witness. Please note that in 2018, our synodical budget calls for 47% of all congregational mission support received by the Rocky Mountain Synod to be shared with our ELCA Churchwide ministries, an increase of 1%.  You may either return your 2018 Intent by mail, our fill out the form below!
Thanks to YOU, we are CHRIST'S CHURCH, BETTER TOGETHER!