You are here
Bibliography and Additional Reading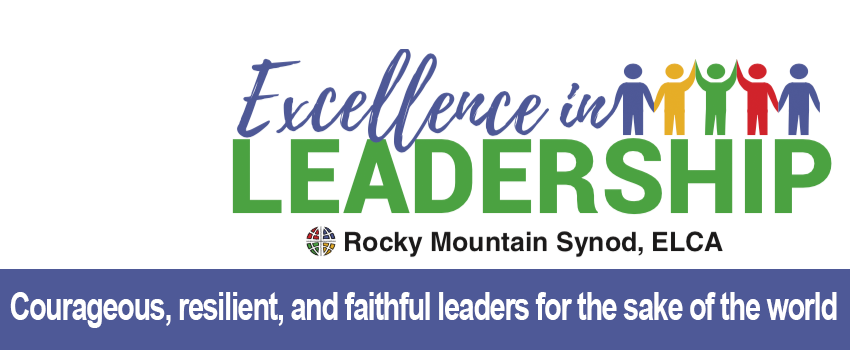 The following books are listed in the EiL syllabus as "essential" and "recommended" reading throughout the program.
Essential
Bradberry, Travis and Jean Greaves, Emotional Intelligence 2.0, TalentSmart, San Diego, CA, 2009.
Participants are encouraged to purchase an original copy of Emotional Intelligence 2.0. The book contains an assessment tool to track EQ awareness and capacity over the two-year program, and participants will be asked to take the assessment in preparation for Session #2.
Recommended
Bolsinger, Tod, Canoeing the Mountains: Christian Leadership in Uncharted Territory, Intervarsity Press, Downers, Illinois, 2015.
Brown, Brené, Dare to Lead, Random House, 2018.
Brown, Brené, Daring Greatly: How the Courage to Be Vulnerable Transforms the Way We Live, Love, Parent, and Lead, Penguin Random House, New York, 2012.
Friedman, Edwin, A Failure of Nerve: Leadership in an Age of the Quick Fix, Seabury Books, New York, 2007.
Heifetz, Ronald, Alexander Grashow and Marty Linsky, The Practice of Adaptive Leadership: Tools and Tactics for Changing Your Organization and the World, Harvard Business Press, Boston, 2009.
Scharmer, Otto, The Essentials of Theory U: Core Principles and Application, Inc. Cambridge, Mass., 2018.
The following additional readings are suggested for exploring the Excellence in Leadership material in deeper ways.
Emotional Intelligence
Brackett, Marc, Permission to Feel, Celadon Books, 2020.
Lynn, Adele, Quick Emotional Intelligence Activities for Busy Managers, American Management Association, 2007.
Family Systems
Friedman, Edwin, Friedman's Fables, The Guilford Press, New York, 1990.
Friedman, Edwin, Generation to Generation, Guilford Press, 1985.
Gilbert, Roberta, The Eight Concepts of Bowen Theory, Leading Systems Press, 2004.
Richaradson, Ronald W., Creating a Healthier Church; Family Systems Theory, Leadership, and Congregational Life, Fortress Press, Minneapolis, 1996.
Steinke, Peter L., A Door Set Open; Grounding Change in Mission and Hope, The Alban Institute, 2010.
Steinke, Peter L., Congregational Leadership in Anxious Times; Being Calm and Courageous No Matter What, The Alban Institute, 2006.
Vulnerability & Shame
Brown, Brené, Braving the Wilderness, Random House, 2017.
Brown, Brené, TED Talk, Listening to Shame, March 2012.
https://www.ted.com/talks/brene_brown_listening_to_shame
Brown, Brené, Netflix, The Call to Courage.
https://www.netflix.com/title/81010166
Brown, Brené, Podcast series, Unlocking Us, January 2020.
https://podcasts.apple.com/us/podcast/unlocking-us-with-bren%C3%A9-brown...
Brown, Brené, The Gifts of Imperfection, Hazelden Publishing, Center City, MN, 2010.
Neff, Kristin, Self-Compassion: The Proven Power of Being Kind to Yourself, HarperCollins Publishers, New Your, 2011.
Neff, Kristin and Christopher Germer, The Mindful Self-Compassion Workbook, The Guilford Press, 2018.
Van der Kolk, Bessel, The Body Keeps the Score: Brain, Mind, and Body in the Healing of Trauma, Penguin Books, 2014.
Organizational Development: Adaptive Leadership & Theory U
Beaumont, Susan, How to Lead When You Don't Know Where You're Going: Leading in a Liminal Season, Rowman & Littlefield Publishers, 2019.
Cummings and Worley, Essentials of Organizational Development and Change, Southwestern College Publishing, 2001.
Gallagher, Robert, Fill All Things, Ascension Press, 2008.
Gardner, Howard, Good Work, Basic Books, 2001.
Heifetz, Ronald and Marty Linsky, Leadership on the Line, Harvard Business Review Press, Boston, MA, 2017.
Hill, Linda, Collective Genius: The Art and Practice of Leading Innovation, Harvard Business Review Press, 2014.
Hill, Linda, TED Talk, How to Manage for Collective Creativity, Sept 2014.
https://www.ted.com/talks/linda_hill_how_to_manage_for_collective_creati...
Leas, Speed, Discover Your Conflict Management Style, Alban Institute, 1997.
Leas, Speed, Moving Your Church Through Conflict, Alban Institute, 1997.
Nipper, Darlene, Leading From the Inside Out Podcast, Rockwood Leadership Institute.
https://rockwoodleadership.org/episodes/
Scharmer, Otto and Katrin Kaufer, Leading from the Emerging Future, Berrett-Koehler Publishers, 2013.
Scharmer, Otto, Presence: Human Purpose and the Field of the Future,
Schein, Edgar, Organizational Culture and Leadership, Jossey-Bass, 2004.
Senge, Peter, The Fifth Discipline, Doubleday, 2006.
Senge, Peter, The Fifth Discipline Fieldbook, Crown Business, 1994.
Spirituality / Theology
Alison, James, Undergoing God: Dispatches From The Scene Of A Break-In, The Continuum International Publishing Group Inc, New York, 2006.
Barton, Ruth Haley, Pursuing God's Will Together: A Discernment Practice for Leadership Groups, InterVarsity Press, 2012.
Dorff, Francis, The Art of Passingover: An Invitation To Living Creatively, Paulist Press, 1988.
Dougherty, Rose Mary, Discernment: A Path to Spiritual Awakening, Paulist Press, 2009.
Foster, Richard, Prayer, Finding the Heart's True Home, Harper San Francisco, 1992.
Palmer, Parker J, The Active Life: A Spirituality of Work, Creativity, and Caring, Jossey-Bass, 1999.
Pennington, M. Basil and Thomas Keating, Finding Grace at the Center, St. Bede Publications, 1978.
Powell, Mark Allen, What do They Hear?, Abingdon Press, 2007.
Rohr, Richard, Just This: Prompts and Practices For Contemplation, SPCK, 2018.
Rohr, Richard, The Naked Now: Learning To See As the Mystics See, The Crossroad Publishing Company, New York, 2009.
Rohr, Richard, The Universal Christ, Convergent Books, 2019.