You are here
Excellence in Leadership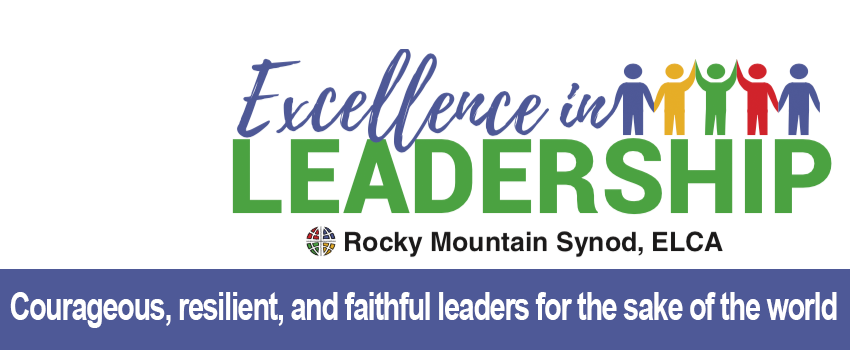 Excellence in Leadership (EiL) seeks to form courageous, resilient, and faithful leaders who are better equipped to build courageous, resilient, and faithful communities of faith, for the sake of the world.
What is the Challenge of Leading in Today's Church?
It's not easy to be the church these days. What worked in the past no longer works. Ministry leaders feel ill-equipped to navigate the ever-changing landscape of being the church. Congregations and ministry communities are complex systems often operating with dwindling resources. Knowing how to lead under such conditions requires spiritual grounding, awareness of self and the context, and the courage to chart a new course. Excellence in Leadership is designed to meet these challenges.
What is Excellence in Leadership?
Excellence in Leadership brings together broad disciplines in a two-year program: Bible study and spiritual practices, family systems theory, leading from the future, adaptive leadership, and vulnerability and resiliency, all under the umbrella of emotional intelligence. EiL will be a brave and safe place for leaders to explore their own spiritual lives and to practice becoming stronger leaders.
As a result of EiL, participants - lay leaders, deacons, pastors of congregations and ministries - will grow to exercise wise, mature, emotionally intelligent leadership in the many arenas of their lives. The Excellence in Leadership Team is pursuing possible opportunities for continuing education following completion of the two-year program.
How to Get Started?
Excellence in Leadership is designed for rostered ministers and lay leaders, preferably a team of three or four from a congregation or agency. There are four semesters in the two-year program. The first Excellence in Leadership cohort will begin in Fall 2019.
Participants will register for one of five locations around the Rocky Mountain Synod: Denver South, Albuquerque, Utah, Cheyenne/Northern Colorado, and Border Conference. EiL sessions will be a combination of participants meeting in person and via a webinar. Space is limited to a minimum of 12 and a maximum of 35 participants per location.
Prior to registering for EiL, please review your two-year calendar and the program schedule. To build healthy, effective, experiential learning communities assumes that participants will make the gatherings of these communities a priority, be as fully present as possible, and engage in the learning activities. Participants will be granted one planned and one emergency absence in a year (September 2019 – May 2020).
Deadlines
Registration and Payment Deadline – August 10
$220/person/semester or $226 if credit card payment
Registration
Please register prior to the deadlines listed above. The program consists of four semesters over a two-year time period. The first payment is for the first semester only.
Payment
Register online, then make an online payment or send in check. When making an online payment, do not select the "cover fees" option. The payments listed above for credit cards include the additional credit card fees. In the payment window, choose "Excllence in Leadership Registration."
Credit Card Payment
If paying by check, make check payable to "Rocky Mountain Synod" and send to:
Excellence in Leadership, Rocky Mountain Synod, 7375 Samuel Dr, Denver, CO 80221
Questions?
Please direct questions to Dana Anderson, EiL program manager, danderson@rmselca.org
Is Excellence in Leadership Right for Me?
Yes, if you want to deepen your spiritual life, grow in emotional intelligence, learn how your church system works, and strengthen relationships with other congregational leaders.
Yes, if your congregation wants to be more effective in its ministries and build toward a vibrant, spiritually rich future.
Yes, if you have a team of leaders ready to move beyond old models and embrace emerging signs of hope.