You are here
Lilly Endowment Initiative - Educate, Equip, Enact
    Educate, Equip, Enact
$500,000 Lilly Endowment Grant Received for Addressing Economic Challenges of Rostered Ministers in the Rocky Mountain Synod
Educate, Equip, Enact  is the Rocky Mountain Synod's response to the Lilly Endowment's National Initiative to Address Economic Challenges Facing Pastoral Leaders. Research that we have undertaken during the Planning Phase of the Initiative reveals that pastors and other ministers on the rosters of the Rocky Mountain Synod experience diminished capacity for vital ministry due to fiscal hurdles they encounter. These economic challenges are sometimes chronic, sometimes unanticipated, and often systemic within the structures of church life. Our studies reinforce and corroborate other research already developed in the Initiative.
Welcome Pastor Janice Kibler, Lilly Grant Initiative Educate, Equip, Enact Project Director!
The Synod Council is excited to welcome Pastor Janice Kibler as the part-time Educate, Equip, Enact Project Director.
Pastor Janice has been serving Grace in Boulder part-time since 2013. Prior to coming to Grace and the Rocky Mountain Synod, she served congregations in Ham Lake and Cottage Grove MN, Phoenix AZ, and Berlin Germany.  More recently, she served as the Bishop's Associate for Leadership in the Central States Synod for 11 years, working with First Call Theological Education, Candidacy, and congregations in transition.  Pastor Janice shares why she is excited about this work:
"I'm excited about the work ahead because I know God is active in this world and invites us to be involved.  Worry about finances (both as rostered ministers and congregations) easily distracts our energy and focus away from our call as followers of Jesus.  This program of grants and education is designed to help us look at our financial wellness and be intentional about being healthy in our understanding and use of money.  As we look at systemic issues that contribute to the debt of our rostered ministers, we will have the opportunity to work for change, so that we might be freed from financial worry.  The potential is great.  And I'm ready to get to work."
Welcome Janice!
---
Educate, Equip, Enact Project Director seeking 10 rostered ministers or lay persons across the Rocky Mountain Synod to serve as Fiscal Wellness Coaches.  READ MORE about Position Description and contact information for interested parties.
---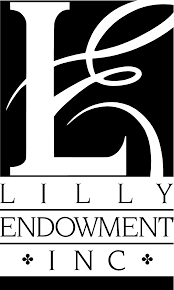 Lilly Grant Proposal Executive Summary 
Lilly Grant Proposal Full Narrative
Educate, Equip, Enact Board Positions
 - Fiscal Wellness Grants Board [TBD]
 - Task Force on Systemic Economic Issues [TBD]
Pr. Janice Kibler
CONTACT Educate, Equip, Enact Project Director