You are here
Lutheran Men in Mission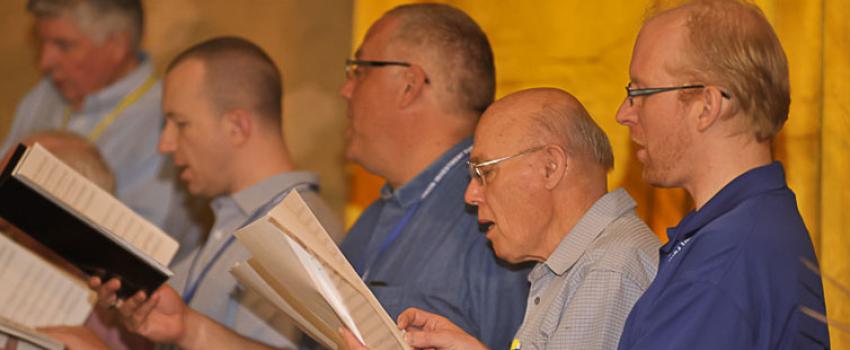 The vision of Lutheran Men in Mission (LMM) is for every man to have a growing relationship with Jesus Christ through an effective men's ministry in every congregation.
Our mission is, by God's grace, to build men's faith, relationships and ministry through the men's events we produce, the resources we publish and the leaders we develop.
Lutheran Men in Mission ministers to men of all ages.  A special focus is ministry to younger men.
Our objectives are:  
To expand the ministry of Lutheran Men in Mission with new programs for its ongoing mission of ministry to the Lord and to men
To inform and motivate members of the ELCA about the needs and opportunities of men's ministry and to provide the necessary resources to assist individual congregations and synods in starting men's programs
To raise necessary funds through individual gifts to meet the needs of men's ministry in local congregations and to insure that we will continue to reach more men for Christ. 
Men's Retreat "One Year to Live" 
April 22-24th, 2016 
Camp Santa Maria, Grant, Colorado
Retreats are a time away from our normal activities to spend time getting reacquainted with God, to examine the priorities of life and to make concrete and practical resolutions for improvement.
The "One Year to Live" Retreat is an opportunity for men to explore the difference their Christian faith can make in their lives as they relate to families, people at work and others in the Christian community. It will be a unique opportunity to experience spiritual and personal growth as part of a special fellowship of brothers. Those who attend with family members (fathers, sons, grandfathers) have especially meaningful experiences. One Year to Live is a retreat developed by Lutheran Men in Mission and Lyman Coleman. Designed to help a man discover who he is as a son of God, discern what his mission is, and empower him to live out that mission.
Brochure and registration available here, or go to our website: lutheranmeninmission.org/events/oytl
Contacts for this Retreat:
Randy McNitt  303-910-4008,  email: RandyMcNitt@comcast.net 
Herb Hergott   303-588-2856,  email: HLHusker5@gmail.com
Rocky Mountain Chapter Advisory Board
Ed Cleaver (One Year to Live)
Brett Gardner (Faith Lutheran Church, Golden) 
Jon Palmquist (Young Men's Advocate ) 
Jerry Paul (St. Peter Lutheran Church, Greewood Village) 
Gus Brockmann (First Evangelical Lutheran Church, Longmont) 
Justin March (Bethany Lutheran Church, Cherry Hills Village) 
Keith Mehrens (Atonement Lutheran Church, Lakewood) 
Honorary Members 
Doug Haugen (Lutheran Men in Mission) 
Norm Smith (Lutheran Men in Mission) 
 

Links 
Man in the Mirror - www.maninthemirror.org 
Lutheran Men in Mission - lutheranmeninmission.org 
Free Bible Ministry
LMM will provide "Master Builders - Bible for Men" to help start a bible study program within a congregation.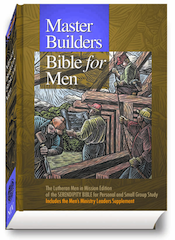 Contact Lutheran Men in Mission 
Bruce Kaufman
Region 1 Director, LMM
sloopjohnb73@yahoo.com
+1 (425) 760-1701