You are here
Otium: A Respite for the Rostered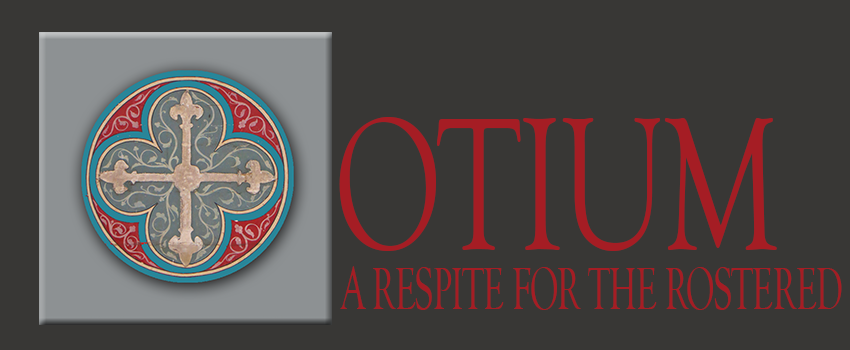 OTIUM: community meal and healing service for rostered ministers is September 12 at noon
Bethany Lutheran Church, Cherry Hills Village
Thursday, September 12
Meal at noon and Liturgy at 1 p.m.
The life of pastors and deacons is one of service. Those who lead our ministry communities pour themselves out for the sake of the church and at times can find it difficult to find spaces where they can be the ones being poured into. 
Periodically throughout the year, Otium will offer an ecumenical place for food, fellowship, and healing prayer. This will take place at Bethany Lutheran Church, Cherry Hills Village, on Thursday, September 12 with a meal at noon and a liturgy at 1 p.m. Otium is a Latin abstract term with a variety of meanings, including leisure time in which a person can enjoy eating, resting, contemplation. For us, Otium is "a respite for the rostered."
Otium is a project of the RMS Healthy Leaders Team, seminary interns, and Pastor Nadia Bolz-Weber. A grant from the Augustana Foundation in Denver is making Otium possible.
PLEASE REGISTER FOR THE COMPLIMENTARY LUNCH (Free Will Offering)
 
SING BOLDLY: a new style of sung prayer
Workshop, Thursday, September 12,
10 a.m. to noon at Bethany
The morning of our first Otium healing liturgy, musician Michael Morris will travel to Denver and spend a few hours in a workshop teaching local musicians his original sung meditation based in the Psalms. He is on the music staff of at St. Philip the Deacon in Plymouth, MN, where he sings and plays guitar, typically accompanied by other church musicians on cello, violin, bass, and percussion.
Originally from Falcon Heights, MN, Morris attended St. Olaf College where he studied theology. He later began pursuing music after realizing his passion for the arts. Rather than preaching from the pulpit, Morris instead takes the weekly message given by the pastor and connects it to the congregation through music. 
"We have a long tradition at St. Philip the Deacon of musical excellence in our worship life, as well as a wide variety of worship styles every weekend," said Senior Pastor Tim Westermeyer. "Michael continues that tradition of excellence, while helping to stretch us in some new ways musically. He is also committed to affirming the deeply Lutheran instinct that congregational singing is the priority—which he leads and guides brilliantly."