You are here
Assembly Materials and Information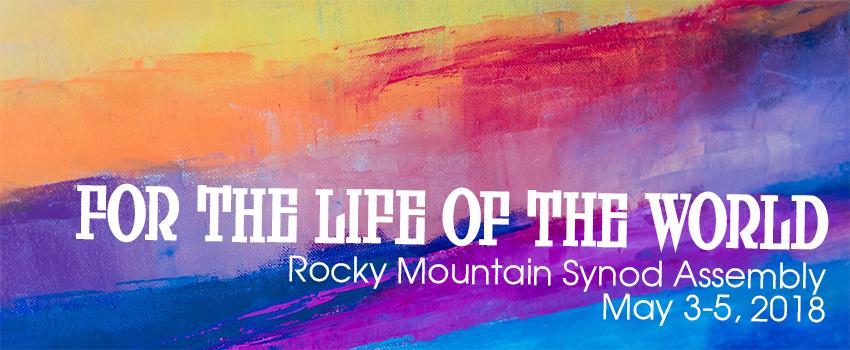 Assembly Reports
Assembly Handbook: everything you need to know about the assembly!
2018 Synod Assembly Churchwide Report
RMS Constitution: With the implementation of the Rocky Mountain Synod Strategic Plan, a team from our Synod Council reviewed our Constitution and discovered that Chapter 11: Committees, Boards, and Commissions was in need of significant revision.
RMS Budget and Financial Reports
Resolutions and Memorials
Budget and Financial Reports
Supporting Documents
Resolution: Human Rights of Palestinian Children
Doctrine of Discovery
At this May's Synod Assembly we will be focusing on the 2016 adopted resolution of the ELCA Churchwide Assembly, The Repudiation of the Doctrine of Discovery. The Doctrine of Discovery was a set of royal and papal declarations in the sixteenth century which created the rationale for European Christians to seize the lands of the Western hemisphere and displace the peoples who had inhabited them for millennia. These actions which were set in motion by the Doctrine of Discovery led to the deaths of millions of people who had called these lands "home" long before Europeans set foot on them. You may want to do some study before the Assembly to become more familiar with the Doctrine, why the ELCA has repudiated it, and what might be "next steps" to seek greater justice with Native American peoples.
From the March 2017 issue of Journal of Lutheran Ethics (an ELCA publication)
* Additional preparatory materials will be sent out the week prior to assembly. Please review materials prior to assembly and print as needed, as printed copies of the these documents WILL NOT be provided at the assembly.