You are here
Theatre and Theology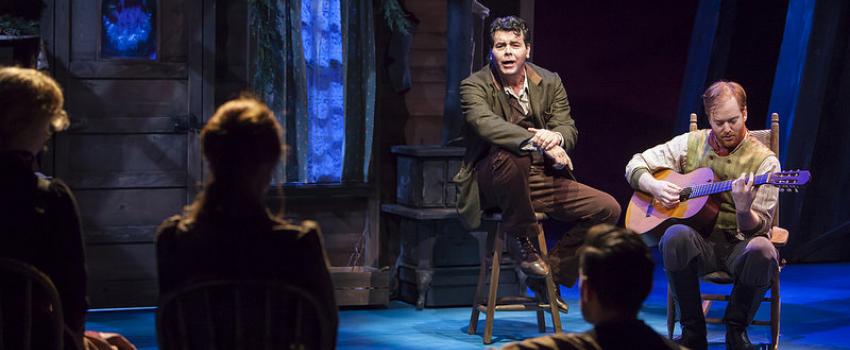 The Rocky Mountain Synod has a special arrangement with The Denver Theatre Company of The Denver Center for the Performing Arts to see each of its productions at a reduced ticket price and enjoy a theological talk-back. 
After each performance, we engage the cast in a moderated talk-back on theological issues in the play. Theatre & Theology (T&T) performances are usually on Tuesday evenings at 6:30 p.m., although there are some exceptions. 
T&T goers can see as many, or as few, of the season's plays as they wish. Some select just a couple; other congregations haven't missed any performances in all these years! We have had nights with more than 150 attendees and as few as 25. There is no minimum number of tickets each congregation needs to order to get the group rate.
T&T Congregational Coordinators
"We ask that all requests for tickets, as well as payment for them, go through  a congregation coordinator.  If your congregation does not have a coordinator, contact Dan or Marcia Bollman at danmarboll@cs.com. We can identify a congregation near you that has one, and we ask you to order through them. You also can order individual tickets directly from the DCPA ticket office for Theater and Theology nights; however the price of the ticket may be higher than the $35 group rate we enjoy. Because of major remodeling of the largest theater at the DCPA complex that is underway this season, tickets are limited for the Theater and Theology talk-back nights."
Children
Although most performances do not admit children under six years of age, some plays may be suitable for families with children. Older children may enjoy many of the other plays, although some plays may deal with themes more likely to be enjoyed by adult audiences. Consult the play descriptions for more information.