Theological Conference 2023
"God's Refracted Love for the World"
Monday, September 18, 4:00pm to Thursday, September 21, 12 noon
Regional Gatherings : Ascension L.C. - Cheyenne, WY; Zion L.C. - Salt Lake City, UT; First L.C. - Colorado Springs, CO; St. Paul L.C. - Albuquerque, NM
As leaders in the Rocky Mountain Synod, we find ourselves at a crossroads: What does it mean to be the church? What is the future of our ministries? What is the future of our synod?
How do we manage the full spectrum of ministry, remain healthy leaders, and continue to be inspired to tell God's love story?
This year's Theological Conference will explore these questions and more.
Art: "Prismatic" an installation by Melissa Borrell
Download TC2023 Schedule, including check-in info and more - HERE
View info regarding the EiL Boundary Training HERE
Questions? contact Deacon Sarah Bjornebo at sbjornebo@rmselca.org.
Dr. Linda E. Thomas is full professor of theology and anthropology and director, Albert "Pete" Pero, Jr. and Cheryl Stewart Pero Center for Intersectionality Studies. She studies, researches, writes, speaks, and teaches about the intersection and mutual influence of theology and culture from a womanist perspective.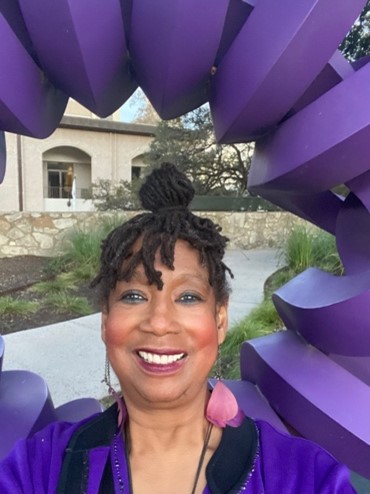 Dr. Thomas has taught in the fields of theological anthropology, cultural studies, and ethics. She is particularly focused on the experience of African-American women, and is passionate about uncovering and exploring historical and contemporary experiences and ideologies that govern actions, policies, and norms surrounding race, class, and gender. She always incorporates multiple teaching and learning methods in the classroom; in addition to traditional sources, she regularly uses literature, music, and film to provide variety and relevance for her students.
Mark your calendars for TC 2024! September 16-19 - Ghost Ranch, NM