You are here
Timeline Project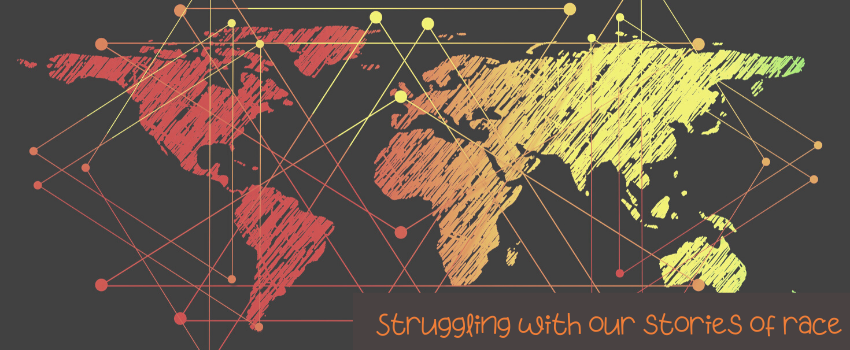 About the Timeline Project
At the invitation of our colleagues of color, and with their planning help, we have attempted to create an experience that offers every one of us the chance to think about our personal stories of race and faith. This timeline resource was developed for use during our fall Theological Conference, and is now available for communal and individual use. Throughout, we welcome your participation, and your grace. Theological Conference kicked off with the Cain and Abel story from Genesis 4 in which the Lord says to Cain, "…your brother's blood is crying out to me from the ground;" and from Luke 19 in which Jesus says, "'I tell you, if these [disciples] were silent, the stones would shout out.' As people of faith in general and Jesus followers in particular, we're used to thinking about how the Biblical story interacts with our story. We're adding a layer by thinking about the intersections of race in our stories.
You are invited to engage this timeline together as a faith community, as a small group, or as an individual as we continue to unlearn/learn/relearn our individual and collective stories as one part of this work of anti-racism. Blessings on your journey.
Option 1: Communal Timeline Experience 
NOTE: WE ARE CURRENTLY EXPERIENCING GLITCHES WITH THE PUBLIC VIEWING LINKS. PLEASE CONTACT DEACON ERIN POWER TO SCHEDULE A VIEWING WITH YOUR CONGREGATION. 
This presentation is designed as an immersive, condensed journey through history. Groups are invited to view this approximately 1 hour 45 minute presentation together as a first step into examining our histories together.  Contact Deacon Erin Power to receive a presenter link for this presentation (You can view it at the link below but it works better to have the presenter link). 
Option 2: In-depth Exploration
This timeline presentation includes more touch points in our US history, along with videos and resources for more in-depth learning, but is no where near exhaustive. This presentation could be engaged either individually or communally.
1) Pick a certain period of time to explore on the timeline. View that portion, do you own research regarding that period of time, and explore how you and/or your ancestors connect with that period of history.
2) Pick a specific color to explore more deeply. What connections tie dots of certain colors together? How does the story of that color intersect throughout history? What connections do you have to that thread? 
Facilitator Guide (coming soon)