You are here
Worship Resources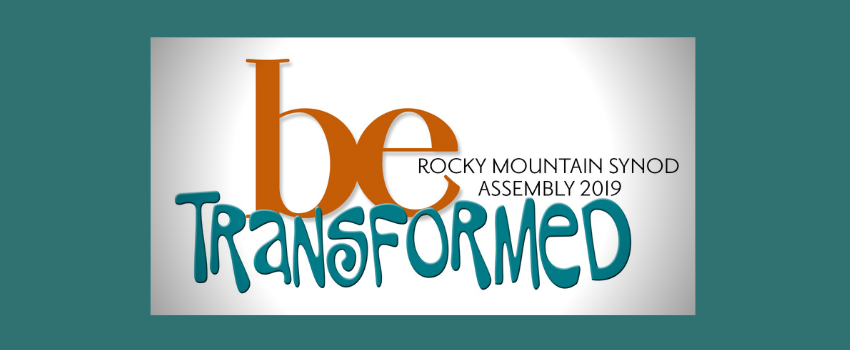 Dear Rocky Mountain Synod Leaders,
The timing of this particular Assembly over a weekend is designed to assist our lay voting members who might otherwise have to take additional time away from work to participate. Given that most of our rostered ministers, including congregational pastors, will be at the Assembly, we are offering this packet of resources and invite your congregation to use them over Assembly weekend as a sign of our life as Christ's Church, Better Together. The enclosed liturgy and a sermon reflect the worship that will be taking place at our Assembly.
Congregations whose pastor will not be present on the Saturday or Sunday of Assembly have a variety of options for worship leadership. Our RMS Supply List (found here: www.rmselca.org/pulpit-supply) offers the name of pastors who are available to serve in your area. This is a great opportunity for area ELCA congregations to join together for worship. This is also an ideal time to invite an ordained leader from one of our full communion churches to preside. Congregations that do not have an option for pastoral leadership may wish to use the Service of the Word option from our enclosed liturgy that includes a session of Centering Prayer. Centering Prayer is a spiritual practice that invites us to sit in stillness and silence in God's transforming presence, praying with our being more than our words. While still relatively new to many Lutherans, this contemplative practice is finding increasing use in our own congregations and was made familiar by Father Thomas Keating from St Benedict's Monastery in Snowmass CO. A guide to Centering Prayer is included in this packet.
However you may choose to gather for worship, we encourage you to celebrate our call to be Christ's Church, Better Together! Please share your pictures and stories with us by posting on Facebook using the hashtag #rmschurchtogether and tagging the Rocky Mountain Synod. You can also email your pictures and stories to Deacon Erin Power: epower@rmselca.org
Yours in Faith, 
Bishop Jim Gonia