You are here
Rocky Mountain Synod 2020 Middle and High School Youth Gathering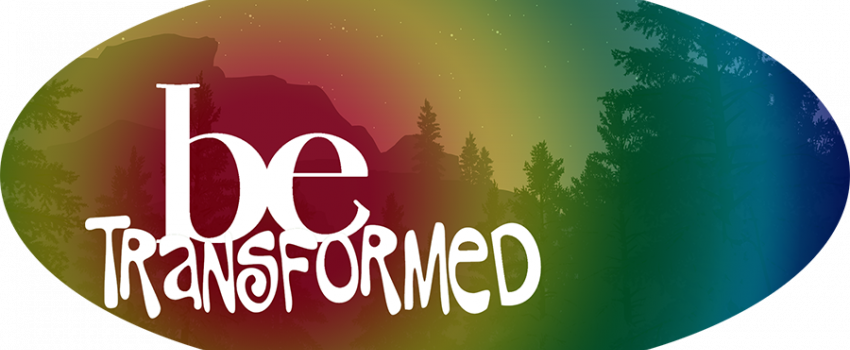 Saturday, January 18 5:00 p.m. to Monday, January 20, 11:00 a.m.
YMCA of the Rockies, Estes Park, CO
Get ready to attend the RMS Youth Gathering in Estes Park! The RMS Youth Council is excited to be creating a weekend that will be energetic, relevant, and youth-led on many fronts and in collaboration with other speakers and leaders committed to creating space for youth to experience the love of God in a variety of ways. Come be transformed!. 
---
---
Meet Our Speakers!
Kelsey Brown
Kelsey Brown describes herself as sometimes funny, frequently anxious, and completely absurd. A 20-something hailing from Long Island, New York – she comes equipped with the accent & attitude to back it up. Having just completed her final year of seminary in Philadelphia, Kelsey is falling back in love with spoken word poetry, breaking it down on the dance floor, and ritual creation. She believes with her full heart that God's delight in diversity is call for us all to embrace the fullness of humanity. Racial justice and advocacy work fuel her fire, while deep friendships and long naps quench her thirst. She can be seen in her natural habitat - quoting showtunes, doubled over in laughter and challenging others to "do the work." Her ministry in the Evangelical Lutheran Church in America has taken many courses including camping ministry in New Jersey, Synod work in Metro New York and Internship in sunny Southern California. No matter the location, Kelsey brings to the Church a pulse of integrity and personhood for all people, a love of preaching and deep care for the other.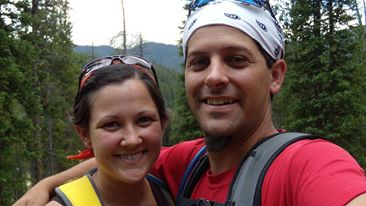 Rev. Katie and Chili Chullino
Katie is an Io-radan. Born, raised, and educated in Iowa, she moved to Colorado seven years ago with her husband Chili. She served as pastor at Centennial Lutheran Church in Englewood and has recently received a new call to Bethlehem Lutheran Church in Longmont. Most of Katie's volunteer work in the larger church revolves around planning for ministries and events. So, she's super excited and incredibly grateful to actively serve as one of your chaplains for this gathering. Katie's passion in ministry is for leading people of all ages and abilities to be part of God's work in the world. When she's not pastoring you can probably find her making pottery or playing her euphonium in a community band—ways she feels a part of God's work outside the church and in the world.
Chili grew up in Colorado where he was both a competitive snowboarder and a MASSIVE church nerd. In true Renaissance man fashion, he graduated from Johnson & Wales University with a Bachelor's of Science in Entrepreneurship while working and serving as a youth leader at All Saint's Lutheran Church in Aurora. After dabbling in religious studies, facilitating on ropes courses, and consulting with local businesses, he realized he was happiest when working with his hands. So, Chili started his own business as a craftsman in 2018, creating functional wood and metal pieces. As most of his work incorporates reclaimed materials, transformation is a driving force in his life and work. Since moving back to Colorado in 2012 he has shared his love of hiking, biking, and snowboarding with his wife, Katie.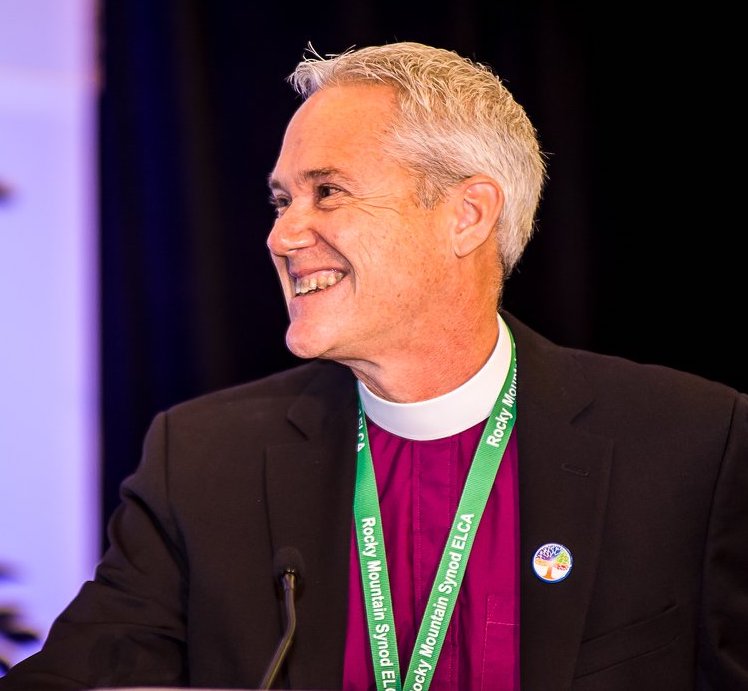 Bishop Jim Gonia
Bishop Jim Gonia was elected to a six-year term on April 28, 2012, at the Rocky Mountain Synod's annual assembly in Colorado Springs, Colo. He was installed on September 23, 2012. Bishop Gonia re-elected at the 2018 Synod Assembly May 3 for a second six-year term.
He served as a missionary in Madagascar from 1988 to 1998. From 1998 to 2009 he was called as the associate pastor of Atonement Lutheran Church in Denver. Prior to his election as bishop, he served the ELCA's churchwide ministries as Global Mission Area Program Director for West Africa, Tanzania and Madagascar. In this position Bishop Gonia was responsible for overseeing the ELCA's programs and relationships with Lutheran church bodies and partners in nine African countries.
His wife, Kim, is an ordained pastor in the ELCA serving Risen Lord Lutheran Church in Conifer, Colorado. They have three children, all graduates of Lutheran universities:  Caroline, Mallory, and Peter.
Gathering details:
Cost is $180 per person which includes program, rooms, 5 meals (Saturday dinner, 3 meals Sunday, and breakfast on Monday).
Rooms are based on 5 person occupancy with two sets of bunk beds and a queen bed. Congregations choose how to configure their rooms among youth and adults, according to their own safe practice policies.
There is an option for fewer people in a room for an additional fee, which you can choose at registration.
Scholarships will be available as funds allow. Please indicate your need for financial assistance on the registration form.  
Please email Pastor Leta Behrens at leta@our-saviours.org with questions.
*** Rom 12:2  Do not be conformed to this world, but be transformed by the renewing of your minds, so that you may discern what is the will of God - what is good and acceptable and perfect. ***
Dates and deadlines:
Deadline to Register: 
December 1
Changes to Names or Room configurations deadline: December 31
Payment due December 31 to the Rocky Mountain Synod
Important Links
​
Love the logo?