You are here
Rocky Mountain Synod 2019 Youth Gathering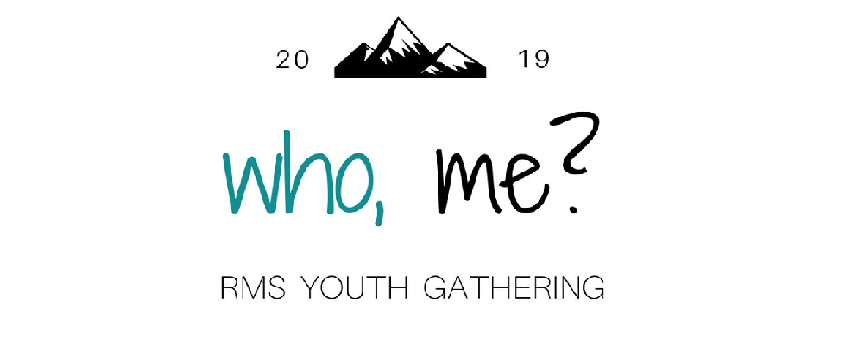 January 19-21, 2019
YMCA of the Rockies, Estes Park, CO
Gathering Scriptures: Psalm 139:13-14 * Ephesians 4:1-2 * Romans 12:1-7 * Matthew 22:36-40
This year's Gathering will focus on each participant as a uniquely created child of God called to live out baptismal promises in unique and various ways. We will look at themes of spiritual gifts, vocation, community, and service as we gather and are then sent to boldly share the love of God in this world. The YMCA of the Rockies in Estes Park will also let us explore creation and relaxation in the mountains as we enjoy fellowship with middle and high school students from all parts of the Rocky Mountain Synod. While all students will gather for some large group worship time, separate tracks for Middle and High School students will allow each group to participate in age-appropriate conversation and activity based learning.
The Gathering will begin with dinner at 5 p.m. on Jan 19 and end at 11:00 a.m. on Jan 21.
Register HERE!
Middle School Adult Leader – $180.00
Middle School Youth – $180.00
Sr High Adult Leader – $180.00
Staff and Speakers
If you are paying by check:
Please print a copy of your invoice and send it, along with a check made out to the Rocky Mountain Synod, within 30 days, to:
2019 Youth Gathering
Rocky Mountain Synod
7375 Samuel Drive, Denver, CO 80221
If you would like to pay by credit card:
Go to www.rmselca.org
Click "give now" on the bottom right of the home page
Type in amount listed on your invoice
Select "Synod Youth Gathering" in the Give To line
Type in Congregation & group leader name in Memo line
Select "cover processing fees"
Registration closes Dec 1, 2019.
Scholarships are available, apply here by October 31.
Gathering and registration questions can be directed to Rev. Leslie Welton at lwelton@rmselca.org.
2019 RMS Gathering
January 19-20
YMCA of the Rockies
​Estes Park, CO
2020 RMS Gathering
January 11-12
Albuquerque, NM
Executive Transition Team
Pastor Leta Behrens, Chair
Kevin Dragseth, Registration
Keith Langford, LG Logistics
Kinna Nordstrom, LG Program
2018 Area Engagement Team
Pastor Carrie Baylis, Coordinator
Deacon Missie Bonz, High School Lead
​Karyn Saathoff, Hospitality
Kristen Saathoff, Middle School Lead
Pastor Dirk Stadtlander, Worship
Deacon Mary Stoneback, Hospitaity
Pastor Michael Tassler, Worship
​