You are here
ZOOM opportunities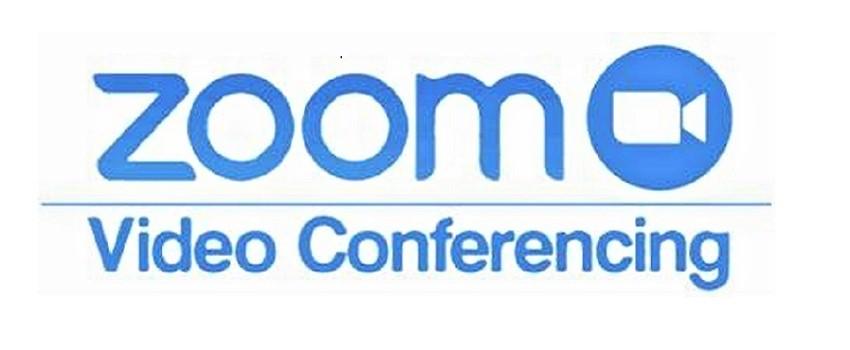 Weekly Conversation for Ministry Leaders
Wednesdays at 3:30 p.m.
This is a weekly conversation, with a new topic each week.
Meeting ID: 917 853 401
Phone: +1 669 900 6833 US
May 20, 3:30p.m.
We will hear from leaders of Lutheran Family Services, New Beginnings, Urban Servant Corps, Border Servant Corps, and Eben Ezer.
May 27, 3:30 p.m.
Finding Jobs Where None Seem to Exist: A Field Guide for Part-Time Ministers Seeking Additional Employment
Many of our pastors, deacons, and lay ministers are serving in part time positions and are seeking additional employment. This program describes the tools and the tactics for uncovering job opportunities that are not public knowledge. Participants are instructed on the methods successful job seekers use to gain direct access to potential employers. They're also taught how to present their skills and abilities in the best light along with the communication model used to turn an "informational interview" into an employment interview.  Presented by Packard Brown, who provides career guidance to ministers and church members through his Theology Careers Initiative.
Wednesday, June 3, 3:30 p.m.
Supporting and Coaching Congregants Through Job Loss: Pointers on How to Help Church Members Regain Mental and Spiritual Equilibrium While Suffering from Unemployment
Once the pandemic has subsided and the employment market opens up, there is going to be tremendous competition for jobs. Successful job seekers use four tactics that are proven to foster interviews and lead to job offers. More than cleverly designed resumes, more than crafty interviewing antics, these four actions have shown to be the critical factors necessary to securing employment. Those who are equipped with the right tools and most effective strategies will be the first to be hired. Join Packard Brown, a long-standing career consultant, nationally recognized author, and speaker as he conducts a webinar on these four job-search skills.
Weekly Conversation for Faith Formation Leaders
Thursdays at 10:00 a.m.
Join Pastor Leslie and other faith formation leaders for a weekly check-in and resource share.
RMS 2ZOOM
Weekly "Spirit Soak" for Ministry Leaders

Fridays at 12:00 p.m.
Led by Pastor and Spiritual Director, DanaLee Simon
These days are challenging. As Church leaders, we are exploring unchartered waters as we figure out how to use new platforms for worship and faith formation, and strive to continue leading and responding to those in our congregations, ministry sites, and wider communities. During all this upheaval, in our work and personal lives, it is so important to find ways to ground ourselves in the One in whom "we live, and move, and have our being" (Acts 17:28). To that end, these 20 minute Spirit Soaks are designed as a time for you to be poured into by being led through different spiritual practices, prayer, and meditations. No preparation is required. Simply find a quiet place wherever you are and then, show up. Bring your open heart, and a desire and willingness to allow the Spirit to fill you. You are invited to join in, in silence, with your audio muted.
These sessions will be recorded and posted below for those who cannot attend the Zoom session, and also for those who may want to revisit it in personal quiet time.
Meeting ID: 182 348 837
Phone: 1-669-900-6833
---
ZOOM Recordings
Weekly Conversation for Ministry Leaders
Weekly "Spirit Soak" for Ministry Leaders
Other recordings
Back to main page, Responding to COVID-19
Zoom Help
For Hosts/Administrators
Help Guides for participants
Tips for keeping your digital space safe(r)
With the sudden increase in ZOOM calls to keep folks connected, trolls are "ZOOMbombing"- joining video calls and sharing their screen which contains inappropriate materials.
Read the article here
Here are a few quick tips:
1) Be sure to set your Zoom or other account so only the host can share the screen and not participants. This will prevent anyone popping in and sharing inappropriate images. This is the most important one to check on!
2) In our RMS accounts, we checked the setting that allows the host to remove people. This might be helpful for links you post publicly. Even if folks can't share their screen, they can post in the chat or use their live camera.So if any inappropriate behavior happens, you can remove them.
3) If you do worship via Zoom, it might be helpful to have someone else monitoring the chat and who is in the room so you aren't needing to worry about it (you can make folks co-hosts so they have similar controls).
4) You can require a meeting password or require folks to register to get the link (these are all options in the meeting settings). If you require folks to register, you can see the name/email addresses of those that signed up- this might be a good option for any digital spaces for your youth, so you know only folks you know are joining.