You are here
ZOOMfest 2021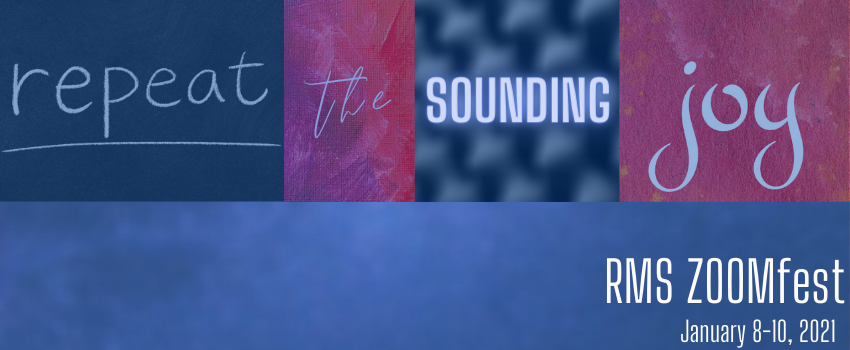 Epiphany Weekend ZOOMfest!
In a community gripped by fear, the magi step on in, and there they find themselves overwhelmed with joy! It's there that they open their gifts before the infant Jesus, not for their own benefit but in the joy of being in the presence of Christ. In this time when fear has its grip on so much of our life together, how can we step into the middle of it and therein find our joy as we celebrate who we are and who we are being created to be in Christ?
How?
Gather on ZOOM of course! Join us on Zoom or Facebook for a weekend of joy through the sharing of our creative gifts and the gifts God has given us in creation. There will be concerts, sing-alongs, cartoonfests, community art, cooking classes, prayer through photography and baking, happy hour, and a synod-wide Sunday worship. 
There is a suggested donation of $25/household. All proceeds above & beyond event costs will benefit Augustana Arts City Strings Program and The Pueblo Indian Cultural Center.
Tentative Schedule
Friday, January 8
4:00pm:  Introduction of Augustana Arts City Strings and Pueblo Indian Cultural Center 
6:00pm: Opening Songfest with Tangled Blue, Sky Ranch, and Rainbow Trail
7:30pm: Happy Hour & Community Games: Peter Severson & Rev. Zach Parris
9:00pm:  Evening Prayer: Rev. Kent Mueller
Saturday, January 9
6:00am: Dwelling in the Word: Scripture & Photos with Rev. Michael Tekrony
7:00am: Family Cartoonfest
8:30am: Morning Yoga, Rachel Bass Guennewig
10:00am:  Youth Songwriting Session, Tangled Blue
11:30am: Cooking Class, Rev. Rose Mary Sanchez Guzman & Cristo Rey Community
1:00pm:  Mid-day Devotions and Outdoor Scavenger Hunt, Creation Care Team and Bishop Gonia
2:00pm: Creating Art Together
4:00pm: TBD
5:30pm:  Happy Hour with Bishop Gonia
7:00pm:  Evening Concert, TBD
8:00pm: Evening Prayer and Epiphany Blessing
8:30pm: Bedtime story 
Sunday, January 10
7:00am:   Prayerful Baking, baking together with Rev. Nicole' Ferry
9:00am:  Synod ZOOmfest Worship
10:15am:  Community Conversation: Young Adult Ministry/Young Adults in Global Mission
1:00pm: TBD
2:15pm:  Queer Prayers for Ordinary Moments, Revs. Asher & Leslie O'Callaghan
3:30pm:  Community Music, Community Song, Daryl J. Walker
5:30pm: Community Meal, Adrian Miller, Colorado Council of Churches