You are here
Advocacy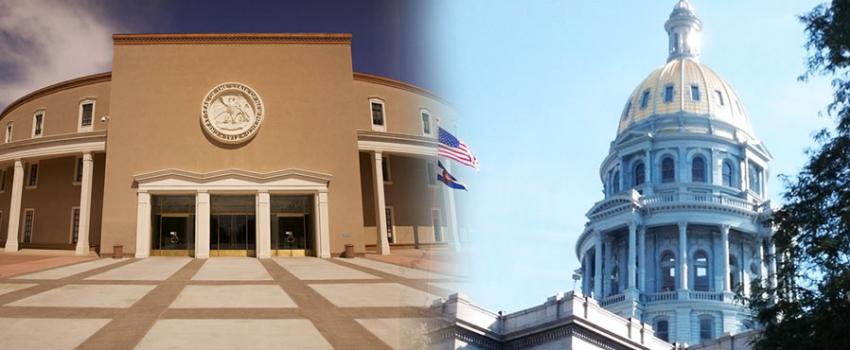 Advocacy is seeking to influence public policy toward justice.   
Advocacy means "to speak or plead on behalf of another." Lutherans understand advocacy, quite simply, as a way to love our neighbor and to do justice in society. Motivated by God's love for us, advocacy seeks to express God's special concern for people living in poverty, the neglected and the vulnerable by helping to shape the laws and policies that define how we live together in God's world. It is activity done for the well-being of others, particularly with and for those whose voice is not heard in the places of power.
Advocacy is an extension of the church's practice of loving our neighbors, a practice that reaches back to Israel's calling, Jesus' ministry, and the witness of the early church. Advocacy goes beyond the important gifts of charity, like clothing, food, time and money. Lutheran Advocacy Ministry-Colorado and Lutheran Advocacy Ministry-New Mexico are ministries of the Rocky Mountain Synod in partnership with the Churchwide Office through ELCA World Hunger. For over 30 years, the Rocky Mountain Synod has intentionally supported its advocacy ministries in Colorado and in New Mexico as well as advocacy activities in Wyoming and Utah.
2018 Colorado Advocacy Agenda adopted
The Policy Committee of Lutheran Advocacy Ministry-Colorado adopted its Advocacy Agenda on November 11, 2017, for use during the 2018 Colorado legislative session. Our advocacy goals are concentrated in three areas:
Ensuring that people living in poverty can access the services they need
Addressing systemic barriers related to people dealing with poverty, hunger, homelessness, environmental destruction and other roadblocks to human flourishing
Implementing a lens of anti-racism in our policy work across all areas
2017 New Mexico Advocacy Agenda
The Lutheran Advocacy Ministry-New Mexico adopted its 2017 Advocacy Agenda in early December, 2016. The agenda emphasizes issues relating to people living in poverty and experiencing hunger. The pubic policies on which LAM-NM works have two major goals:
To address systemic issues that can prevent people living in poverty from earning a family-sustaining income. Those issues can include tax policy, increasing the minimum wage, protecting workers' rights and capping storefront loans.
To make various types of assistance available to people living in poverty to help meet basic living expenses. Adequate funding is required for basic assistance programs like Medicaid, affordable housing, nutrition assistance, and Temporary Assistance for Needy Families, as well as child care assistance.  Programs must be administered in an efficient and fair manner.