You are here
Hunger Network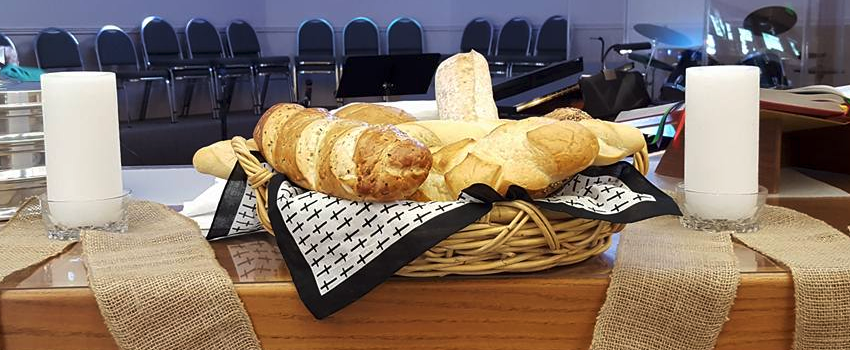 The ELCA World Hunger Program improves the lives of people in need in the United States and around the world by:
providing immediate relief for people affected by chronic hunger and poverty
assisting whole communities through long-term, sustainable development to help alleviate chronic hunger and poverty
advocating for justice by changing laws and systems
educating members of the ELCA in awareness of issues relating to hunger, poverty and justice
For an explanation of how the World Hunger Appeal works, resources for education, and how you can help, visit the hunger pages on the ELCA website.
How to donate to ELCA World Hunger
Individuals 
CONGREGATIONAL GIFTS:  If you have a church envelope "check off" or a World Hunger Appeal envelope, write a check to your congregation and place in the designated envelope. Cash contributions can also be placed in these envelopes.  If no special envelope or on-line giving designation is available, write the check to your congregation and put ELCA World Hunger in the memo line. 
INDIVIDUAL GIFTS:  If you would like to make an on-line donation to ELCA World Hunger, go to www.elca.org/hunger/donate.
Congregational Contributions
Congregational treasurers can send checks directly to the Rocky Mountain Synod and indicate that the contribution is for ELCA World Hunger OR include the world hunger amount in the monthly benevolence remittal by clearly marking the contributions to ELCA World Hunger on the synod form. Congregational checks written to ELCA WORLD HUNGER can also be sent directly to Evangelical Lutheran Church in America   P.O. Box 1809 Merrifield, VA  22116-8009.
Disaster Response Contributions 
For donations to disaster efforts, make checks payable to LUTHERAN DISASTER RESPONSE  and mail them to Evangelical Lutheran Church in America   P.O. Box 1809 Merrifield, VA  22116-8009.  If you want donations to fund a particular disaster response, please indicate that in the memo line of the check.  These donations can also be included in monthly benevolence remittals to the Rocky Mountain Synod or by sending a check directly to the Rocky Mountain Synod and indicating the contribution is for Lutheran Disaster Response. 
Domestic Hunger Grants
Eight organizations in the territory of the Rocky Mountain Synod received Domestic Hunger Grants for the 2016-2017 cycle.  These are places where your hunger dollars are at work close to home!  The 2018-2019 cycle of grants is NOW OPEN.  The application is available at www.elca.org/domestichungergrants.  Application Forms must be submitted on or before June 30.
Posada (Pueblo, CO) received $3,000 to support the needs of families in temporary shelter as they work to retrieve and restore their documents so they can move forward to self-sufficiency.
La Puente Home Inc. (Alamosa, CO) received $2,500 to provide relief services to homeless and impoverished families, children, and individuals throughout the San Luis Valley.
Camino de Vida Mission Development Congregation (Albuquerque, NM) received $3,000 to expand its "Learning English for Self-Sustainability" program.
Family Promise of Greater Denver received $2,500 to help provide shelter, food, transportation and other supportive services as families with children work to break the cycle of homelessness.
Los Pobres Inc. (Avondale, CO) received $2,500 to help provide food for immigrants living and working in southern Colorado.
Growing Home, Inc. (Westminster, CO) received $2,000 to support the food pantry and family shelter for homeless families in Adams County.
Loveland Rotary Foundation/KidsPak (Loveland, CO) received $1,500 to support its supplemental weekend food program serving the Thompson School District.
Central Visitation Program (Denver, CO) received $1,000 to help provide supervised parenting time and safe exchanges for parents living at or below 185% of the Federal Poverty Level.