You are here
Hunger Network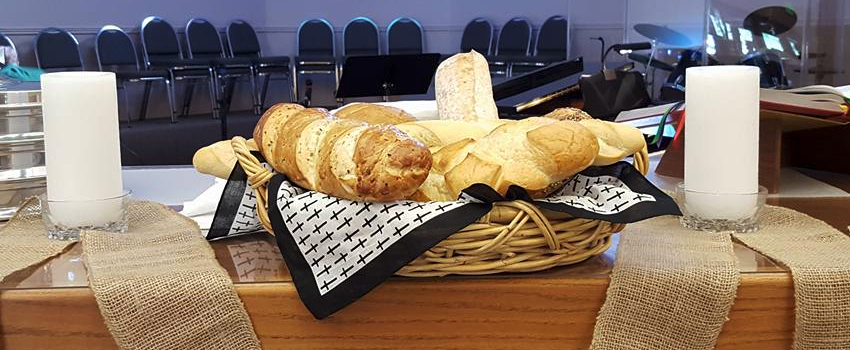 The ELCA World Hunger Program improves the lives of people in need in the United States and around the world by:
providing immediate relief for people affected by chronic hunger and poverty
assisting whole communities through long-term, sustainable development to help alleviate chronic hunger and poverty
advocating for justice by changing laws and systems
educating members of the ELCA in awareness of issues relating to hunger, poverty and justice
For an explanation of how the World Hunger Appeal works, resources for education, and how you can help, visit the hunger pages on the ELCA website.
How to donate to ELCA World Hunger
Individuals 
CONGREGATIONAL GIFTS:  If you have a church envelope "check off" or a World Hunger Appeal envelope, write a check to your congregation and place in the designated envelope. Cash contributions can also be placed in these envelopes.  If no special envelope or on-line giving designation is available, write the check to your congregation and put ELCA World Hunger in the memo line. 
INDIVIDUAL GIFTS:  If you would like to make an on-line donation to ELCA World Hunger, go to www.elca.org/hunger/donate.
Congregational Contributions
Congregational treasurers can send checks directly to the Rocky Mountain Synod and indicate that the contribution is for ELCA World Hunger OR include the world hunger amount in the monthly benevolence remittal by clearly marking the contributions to ELCA World Hunger on the synod form. Congregational checks written to ELCA WORLD HUNGER can also be sent directly to Evangelical Lutheran Church in America  P.O. Box 1809 Merrifield, VA  22116-8009.
Disaster Response Contributions 
For donations to disaster efforts, make checks payable to LUTHERAN DISASTER RESPONSE  and mail them to Evangelical Lutheran Church in America   P.O. Box 1809  Merrifield, VA  22116-8009.  If you want donations to fund a particular disaster response, please indicate that in the memo line of the check.  These donations can also be included in monthly benevolence remittals to the Rocky Mountain Synod or by sending a check directly to the Rocky Mountain Synod and indicating the contribution is for Lutheran Disaster Response. 
World Hunger Ambassador Program
Do you or someone you know have a passion about making a real difference for people who struggle with hunger and poverty? We are looking for people who want to be leaders in a new way, honing personal skills for now and in the future. Ambassadors can be high school students (old enough to drive) or 80-year-olds who are up for a new challenge! Ideally, they should be people who like to listen to and tell stories.
The Hunger Network obtained a grant to initiate this pilot program for training and deploying World Hunger Ambassadors across the territory of the synod.  THREE members of the ELCA World Hunger staff will be with us for the initial training on Saturday, November 11, at Augustana Lutheran Church in Denver.  All travel expenses for ambassadors will be reimbursed!
A flyer with the job description and schedule for the November training can be found in the right column on this page.  Let Barbara Ripperger know if you are interested in serving in this capacity OR if you have an idea about someone who might be interested.
Ambassadors from outside the Denver area will be housed the night of November 10 at the Hilton Garden Inn near Cherry Creek.  Contact Carol McDivitt VERY SOON if you need housing.