You are here
Hunger Network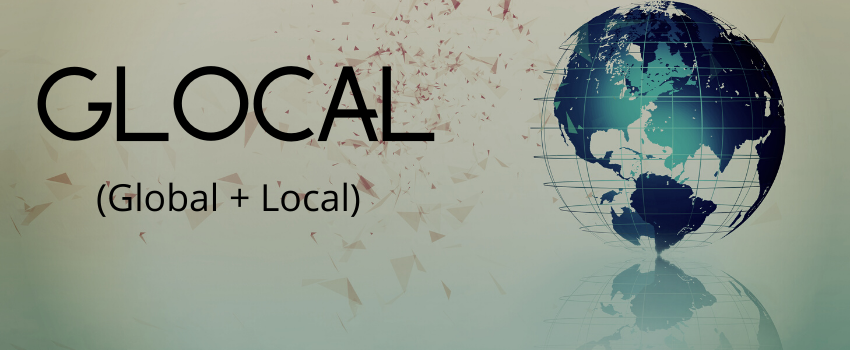 Thank you for continuing generosity!
ELCA World Hunger is a ministry of our whole church that had its beginnings in 1974 when 1 in 4 people around the world suffered from chronic hunger. Today, 1 in 10 are hungry; so progress was being made.  However, the raging Coronavirus Pandemic is causing more people to fall into poverty and hunger every day!
Our neighbors need us, and the congregations and people of the Rocky Mountain Synod continued to respond with amazing generosity in 2019. Together, we contributed $603,401 to ELCA World Hunger. If you want to see what your congregation contributed last year, check out the giving reports in the Documents section of this page.  
How does ELCA World Hunger work?
Hunger and poverty are the result of many interconnected causes and are most successfully alleviated when a project addresses more than one of these causes.  People who live in poverty need to be part of the decisions about what they need.  Thus, programs supported by ELCA World Hunger accompany people and often take an integrated approach to community development, in which a community works across several areas simultaneously to create lasting change. 
When people learn new farming techniques and participate in a village savings and loan group, they have two ways of ensuring their economic and food security.  Health promoters can provide health education and access to health care in the present, while also mobilizing communities to advocate for appropriate clinical health care in the future.
By addressing an issue from many angles, we can equip individuals with several skills and resources that allow them to create lasting, positive change in their lives -- resulting in communities that are more resilient and responsive.  Your gifts to ELCA World Hunger support projects and activities that are creating integrated, holistic transformation in more than 60 countries around the world!
For more information, resources for education, and ideas for how you can help, visit the hunger pages on the ELCA website.
How to donate to ELCA World Hunger
Individuals 
CONGREGATIONAL GIFTS:  If you have a church envelope "check off" or a World Hunger Appeal envelope, write a check to your congregation and place in the designated envelope. Cash contributions can also be placed in these envelopes.  If no special envelope or on-line giving designation is available, write the check to your congregation and put ELCA World Hunger in the memo line. 
INDIVIDUAL GIFTS:  If you would like to make an on-line donation to ELCA World Hunger, go to www.elca.org/hunger/donate.
Congregational Contributions
Congregational treasurers can send checks directly to the Rocky Mountain Synod and indicate that the contribution is for ELCA World Hunger OR include the world hunger amount in the monthly benevolence remittal by clearly marking the contributions to ELCA World Hunger on the synod form. Congregational checks written to ELCA WORLD HUNGER can also be sent directly to Evangelical Lutheran Church in America  P.O. Box 1809 Merrifield, VA  22116-8009.
Disaster Response Contributions 
For donations to disaster efforts, make checks payable to LUTHERAN DISASTER RESPONSE  and mail them to Evangelical Lutheran Church in America   P.O. Box 1809  Merrifield, VA  22116-8009.  If you want donations to fund a particular disaster response, please indicate that in the memo line of the check.  These donations can also be included in monthly benevolence remittals to the Rocky Mountain Synod or by sending a check directly to the Rocky Mountain Synod and indicating the contribution is for Lutheran Disaster Response. 
New Domestic Hunger Grant application process enters third year!
ELCA World Hunger's 2021 Domestic Hunger Grant application is now OPEN.  
The Domestic Hunger Grant process has been in transition to a new three-year cycle.  Relatively few grants were awarded in 2019 and 2020 because we anticipate that each successive year's grants will culminate in full capacity in 2021. 
Based on feedback from previous applicants, the national team has been revising the grant application and the webpage to make both more helpful to our ministry partners.
Highlights of the changes:
A new, user-friendly online application that reflects the priorities and values of ELCA World Hunger.
A longer award cycle, allowing ministries to seek funding for three years through one application.
A shorter timeline from application to award decision
A clear list of eligibility criteria and the materials needed before an organization applies
Visit the Domestic Hunger Grants website for 2021 Domestic Hunger Grants deadlines.  DEADLINES ARE FIRM and applicants need to be registered with Grantmaker.
Contact Hunger@ELCA.org if you have any questions or feedback!  If you want to chat with someone in our synod about the goals and parameters of these grants, contact our Core Team's resident expert: Jen Enquist.
Posada Youth Services Receives Domestic Hunger Grant
The Posada Youth Services program, located in Pueblo, Colorado, received a three-year grant as part of the 2020 cycle.  This program serves homeless young adults between the ages of 16-25.  Charlotte Bieber is the director and can be reached at charlotte.bieber@posadapueblo.org.  
Young people of the age served by Posada are very vulnerable to drug abuse and sex trafficking as well as abuse from others living on the streets. The Posada youth program works to get these young adults off the streets, helping them to continue their education, to find employment, to live in stable housing, to believe in themselves, to find hope!
The Posada staff knows that working with this age group helps to prevent recidivism to future homelessness. The program has a permanent shelter/home which currently is housing six clients. Prior to the Covid-19 shutdowns, two of the youth were working full time, one at a call center and the other at a Dollar Tree Store.  A third was working at a local restaurant.  Four of the six are working on their degrees online through Pueblo Community College.
The program also serves other youth living on the streets by providing sack lunch meals and counseling.  The $5,000 a year award from the ELCA Domestic Grant aided in the provision of food to the youth in the shelter and ont he streets.  Currently, the Covid-19 pandemic forced the closure of the street facility.  However, eight of the youth living on the street are in temporary housing in a Motel Stay. The director is providing food boxes to these eight individuals.
The food is purchased through Care and Share and also Sam's Warehouse.  Boxes include powdered milk, oatmeal, canned chili and beans, canned fruit and vegetables, cookies, and a can opener.  One of the key factors in getting these young people to be productive citizens is providing them with food to eat and a safe place to sleep.  Their daily lives no longer have to be that of "flight or fight."
Bieber tells the story of one young person, we'll call her Lydia, as an example of how the program can work.  At the age of 18, Lydia is currently the youngest person in the program.  She does not have a family and moved to Pueblo from Florida, living on the streets.  She contacted the Posada Youth Program just prior to the Covid-19 shutdown.  Bieber was able to house Lydia at the Motel Stay.  Because she had a safe place to stay, food to eat, a shower and clean clothes, she is now working full time and hopes to soon have another job at a Walmart.  Lydia plans to move into her own residence soon!