You are here
Leaders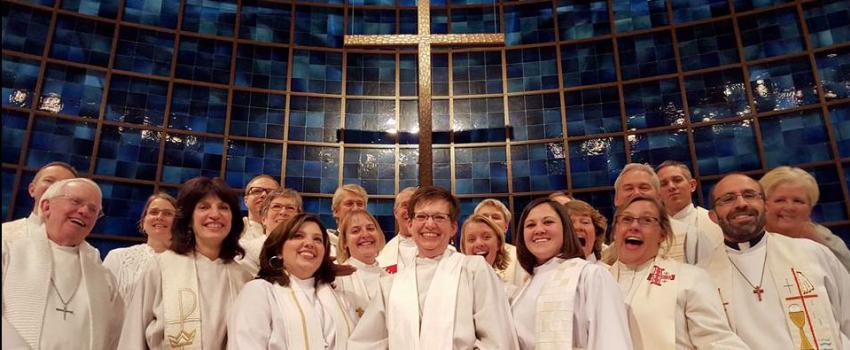 We are committed to shared leadership 
The Evangelical Lutheran Church in America is committed to diverse and interdependent leadership across its three expressions — in nearly 10,000 congregations, 65 synods and the churchwide organization. Leaders in these expressions work together, with guidance from the Churchwide Assembly, Church Council, Conference of Bishops, and elected churchwide officers, to ensure a strong foundation of leadership and support for the ELCA and its members as we do God's work in the world. Together, guided by the Holy Spirit, we achieve things on a scale and scope that we could never do otherwise. 
Become an ELCA leader 
Do you feel called or even just a little curious about becoming a leader in the ELCA? The ELCA offers a wealth of opportunities to share in God's work — as campus ministers, global missionaries, lay leaders, pastors, youth and family ministers, teachers and more. 
We need thoughtful, caring and courageous people to serve and lead the ELCA. We need faithful, joyful, hard-working and adventurous people who want to participate in God's work of bringing healing and hope to the world. We need you, and we know there is a place in the ELCA where your passions and skills can be put to good use. Learn more about ELCA leadership opportunities and what education and training opportunities are available to you.