You are here
Communications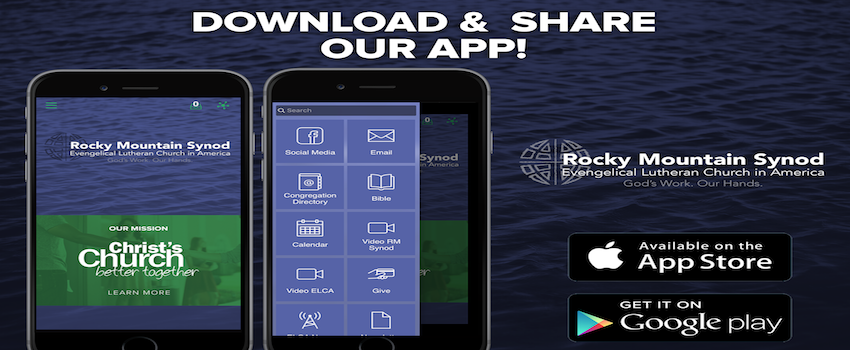 Connecting in Ministry and Witness
The Rocky Mountain Synod Strategic Plan has lifted up "Connecting in Ministry and Witness" as one of the four priorities of the Synod Council and Office of the Bishop. Our commitment is that our communication channels will be multi-model and multi-generational, for the sake of connecting our congregations, ministries, and leaders in our shared witness to the Gospel.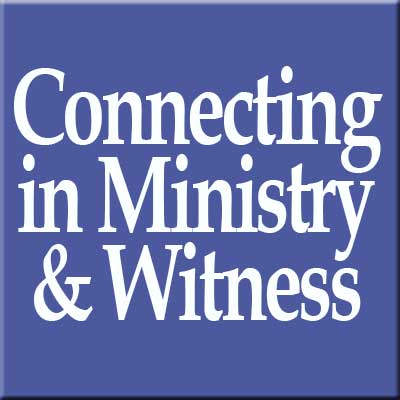 Digital Communication
eConnection: Weekly e-newsletter 
Rocky Mountain Synod App: Available in the Apple and Google Play stores by searching Rocky Mountain Synod 
RMS in the Neighborhood (weblog): Stories and news updates from around the RMS and ELCA
Print Communication
Connection: Quarterly newsletter great for a bulletin insert 
Daily Bread: Newsletter from the RMS Hunger Network 
Living Lutheran: A Rocky Mountain Synod insert to the Living Lutheran Magazine is offered quarterly
Social Media
Follow us on Facebook and Twitter: @rmselca 
Vimeo Video Channel: Rocky Mountain Synod
Press Kit
Bishop Gonia Biography
Bishop Gonia Photo
RMS Logo
Sign up for our email newsletter!
eConnection is the weekly email newsletter of the Rocky Mountain Synod. It is typically sent each Wednesday morning. Please submit information to include by Monday morning at 10 a.m. Encourage congregational leaders, council members, and church staff to receive eConnection.
Submit a newsletter item
Deadline for newsletter submissions is Monday at noon. Submit items ready to "copy and paste" into the newsletter. Items will run for 2-3 weeks, not continuously. Submit a save-the-date in advance, and then again closer to the event or registration deadline. Instructions are on the form.
Use this form to submit newsletter items