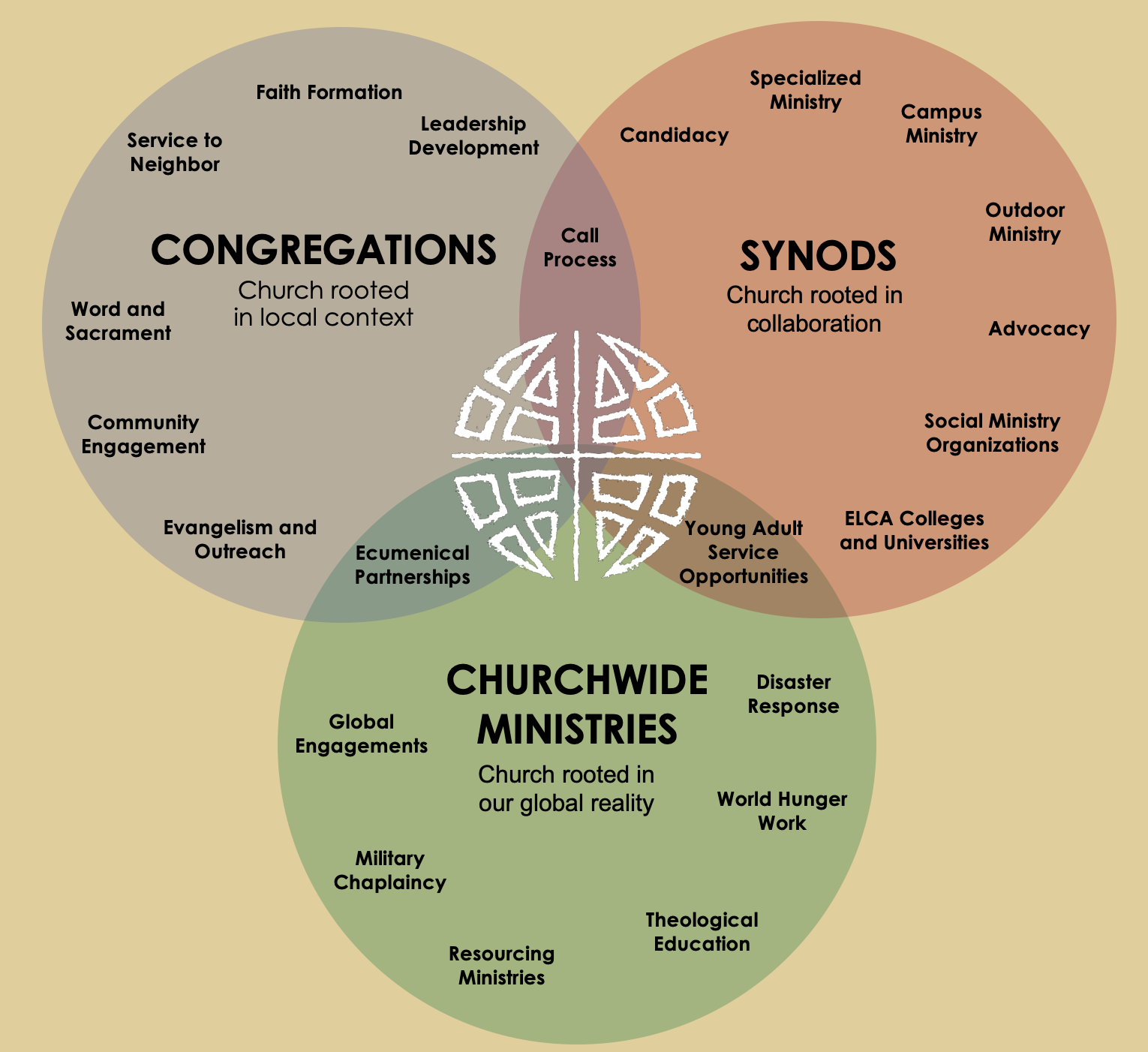 An Inter-Connected Church
The ministry and witness of the ELCA is lived out through three interconnected expressions: Congregations, Synods, and Churchwide Organization. In addition, our synod ministries embody God's love beyond the congregational walls. Synods also work together as regions.
How we work together
Church Together Partnerships
In addition to collaboration between expressions, the mission and witness of the Church is strengthened through ecumenical partnerships and partner organizations.
Ecumenical Partners
We find fullness in relationship with other churches even as we partner with other religions 
and communities for the sake of the world. Partnerships include other church bodies and ecumenical organizations.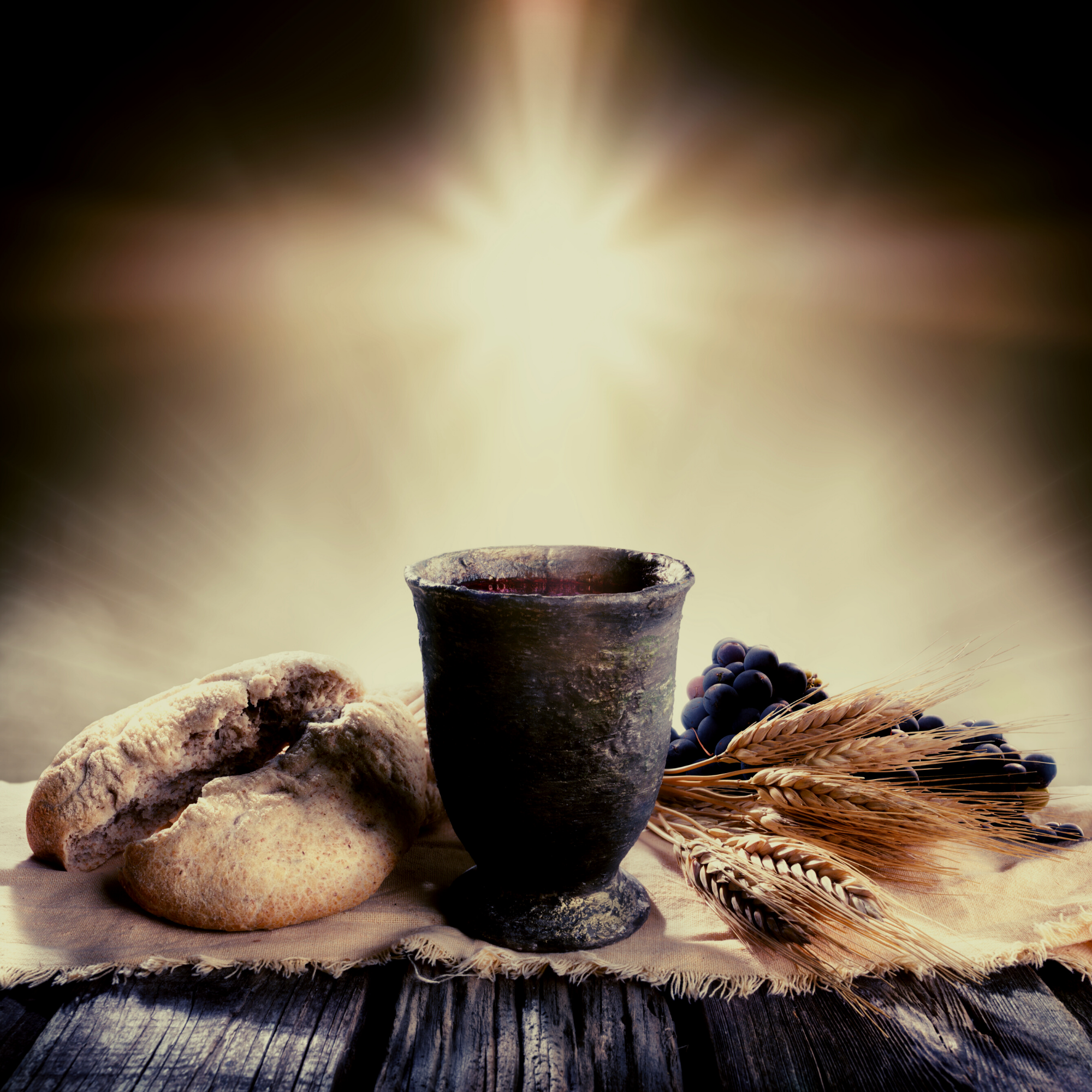 Full Communion Partners
Full communion is when two denominations develop a relationship based on a common confessing of the Christian faith and a mutual recognition of Baptism and sharing of the Lord's Supper. This does not mean the two denominations merge; rather, in reaching agreements, denominations also respect differences. These denominations worship together, may exchange clergy and also share a commitment to evangelism, witness and service in the world.
The ELCA is in full-communion partnership with 6 Christian Denominations.

Ministry Partners
Ministry Partners are organizations that operate and are governed outside of the Rocky Mountain Synod, but are affiliated with the synod and are considered ministries of the synod. Ministry Partners include colleges, universities, seminaries, health ministries, service organizations, and outdoor ministries.