You are here
Creation Stewards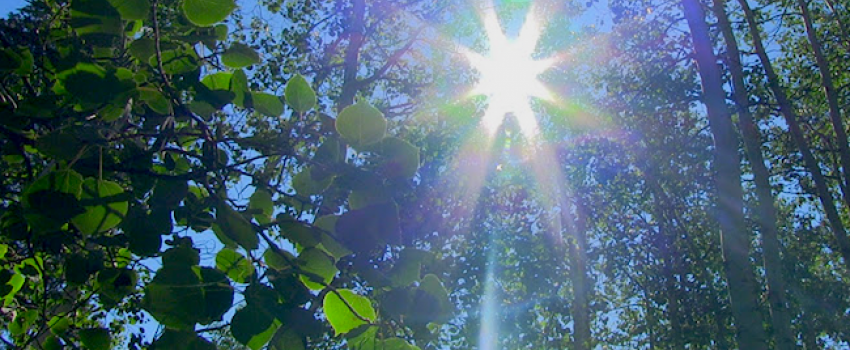 Christian concern for the environment is shaped by the Word of God spoken in creation, the Love of God hanging on a cross, the Breath of God daily renewing the face of the earth.
- ELCA Social Statement: Caring for Creation 
Caring For Creation Social Statement
The "Caring for Creation: Vision, Hope and Justice" social statement explains the ELCA's teachings on ecology and the environment, grounded in a biblical vision of God's intention for the healing and wholeness of creation. This statement provides a Christian understanding of the human role to serve in creation, and a hope rooted in God's faithfulness to the creation from which humans emerge and depend upon for sustaining life. It provides a framework for understanding the human role in creation, the problem of sin and the current environmental crisis. 
"Caring for Creation" expresses a call to pursue justice for creation through active participation, solidarity, sufficiency and sustainability, and states the commitments of the ELCA for pursuing wholeness for creation — commitments expressed through individual and community action, worship, learning, moral deliberation and advocacy. 
You can read or download the full social statement "Caring for Creation: Vision, Hope and Justice" in English or en Español. This statement was adopted in 1993 by the ELCA Churchwide Assembly. 
Follow these links to find supplemental resources for understanding this social statement:
Resources for stewardship of the Earth:
Lutheran Earthkeeping Network of the Synods (LENS)
EnergyStar for Congregations
The Environmental Protection Agency has an Energy Star rating for congregations. This is a way for congregations to do a self-audit of their facilities and apply for the Energy Star certification if they qualify. 
The Regeneration Project
The Regeneration Project is a resource for saving money by using efficient lighting. This is available in our synod through Interfaith Power and Light in New Mexico, Colorado and Utah. Pastor Nelson Bock works for the Colorado chapter. Give him a call at (720) 838-8914.
ELCA Caring for Creation Resources
Resources are available on the ELCA website. 
Congregational Eco Audit
The Rocky Mountain Synod is partnering with Colorado Interfaith Power and Light to provide interested congregations with a low-cost, quantitative analysis of their energy use and costs, plus options for reducing energy consumption and estimates of reduced energy costs.