Mission:
The Rocky Mountain Synod Veteran Servant Corps Project partners with ELCA faith communities to recognize and support veterans.
About
In 2007, at the Tenth Biennial Churchwide Assembly of the Evangelical Church in America (ELCA), the assemblage approved a Memorial that stated "All congregations of this church will support military personnel and their families. The ELCA will provide a welcoming and supportive environment for returning military personnel, and it recommended that the ELCA Conference of Bishops and ELCA Bureau of Federal Chaplaincy Ministries explore ways that the ELCA 'might effectively provide healing ministries to military veterans and their families.'"
Veteran Servant Corps Project (VSCP) was approved by the Rocky Mountain Synod (RMS) Council on May 1, 2020. The idea for this ministry, though, has been years in the making. One of the tenets of Rocky Mountain Synod Veteran Servant Corps Project is to provide training for ELCA clergy and pastoral care support staff to understand veteran issues.
VSCP provides no-cost retreats at ELCA camps for veterans and their families
VSCP provides training for ELCA clergy and pastoral care support staff to understand veteran issues
VSCP provides ideas and materials for veteran awareness and celebrations in ELCA communities

Resources
We hope you will find these resources helpful in your efforts to support our veterans.
Retreats: No-cost retreats will be for Military Couples/Veteran Couples.
Sharing our experiences!
An interview by Pastor Paula Stecker (Christ the King - Colorado Springs, CO) with Paul Guetter, a member. Paul shares great story about a Pickle Barrel that happened at the end of WWII when he was only 5 years old!
Wheelchairs for Vets
A variety of wheel and motorized chairs are available for veterans. If you are interested, send email to Vicky Daub.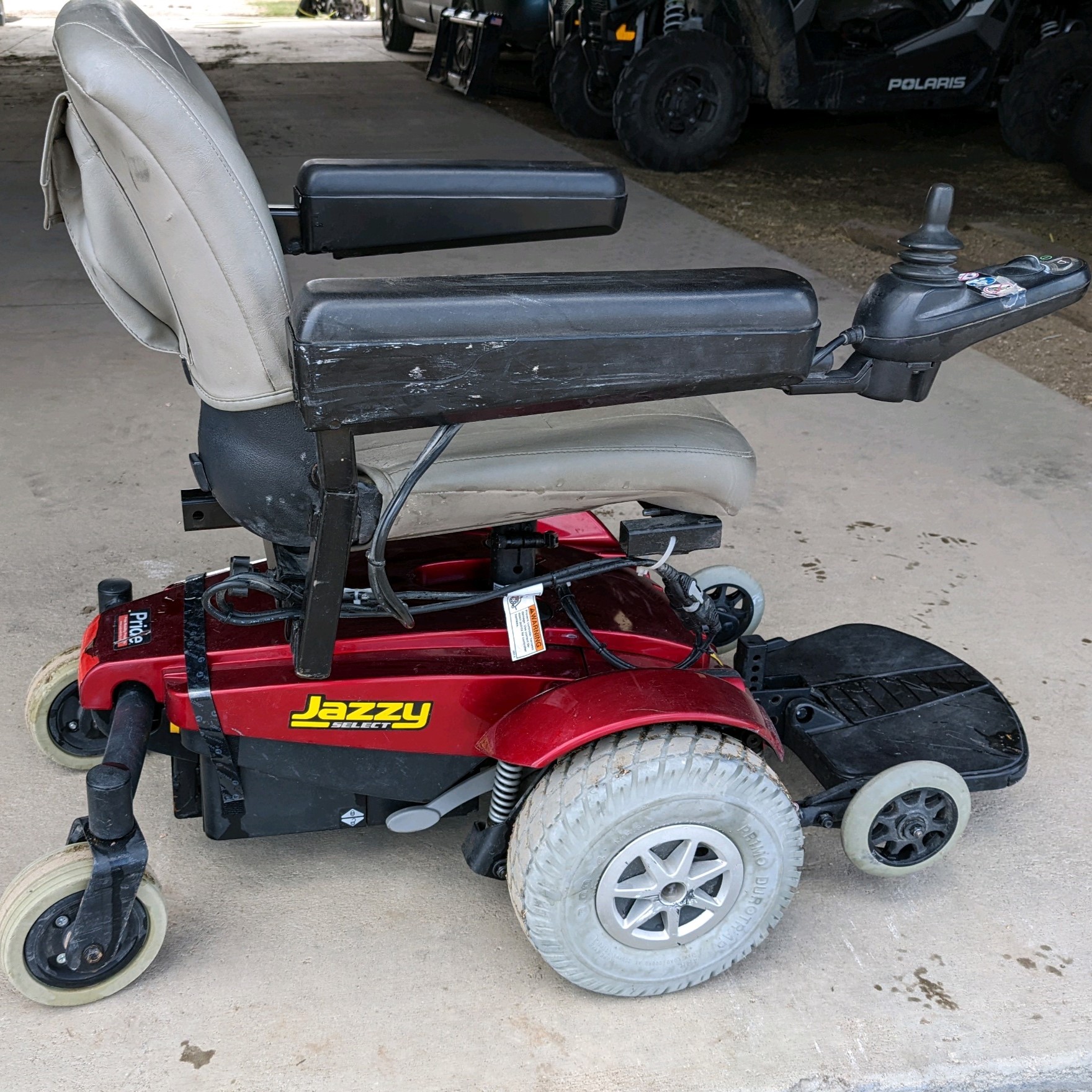 - a reflection from Vicky Daub, Executive Director VSCP
"We are all here!"
25 About midnight Paul and Silas were praying and singing hymns to God, and the prisoners were listening to them. 26 Suddenly there was an earthquake, so violent that the foundations of the prison were shaken; and immediately all the doors were opened and everyone's chains were unfastened. 27 When the jailer woke up and saw the prison doors wide open, he drew his sword and was about to kill himself, since he supposed that the prisoners had escaped. 28 But Paul shouted in a loud voice, "Do not harm yourself, for we are all here."

Acts 16:15-28
"Do not harm yourself, for we are all here." Yesterday, I read these words as part of the reading for the 7th Sunday of Easter during worship. In the past few days, I kept re-reading these words as I practiced for this reading.
In my role as the Executive Director of the Veteran Servant Corps Project (VSCP), a ministry of the Rocky Mountain Synod, I have been thinking about the phrase "we are all here", especially in terms of the 18+ Veterans who complete suicide in our nation daily. Raising awareness around this issue is one the VSCP tenets.
Are you and your congregation interested in joining me in conversation around this important issue? Contact me at Director@veteranservantcorps.org.
Interested in being part of this "we are all here" initiative by donating? Go to the bottom of this page and click the link to donate.
Join a Study Opportunity for Veteran Couples
Paul Lepley is a National Guard Chaplain and Ph.D. candidate at Michigan State University. He is conducting a study of the six-hour, online Prevention and Relationship Education Program - ePREP.
To participate in this study, one or both partners should be in the Reserves or National Guard (married, cohabitation, or engaged). In additional to taking part in the online program, couples will receive four 20-minutes skills coaching sessions (virtually). Couples will receive up to $150 for completing three surveys (pre, post & follow-up) and taking part in the focus group.
The program and coaching sessions are at no charge. If you are interested in the program or know any Army or Air Reserves or Guards who may interested please contact Paul Lepley at Paul.a.lepley.mil@army.mil.
THE GREENBERG CENTER FOR LEARNING AND TOLERANCE
To the Battlefield and Back Again
"To the Battlefield and Back Again: Conversations on War, Trauma, and Life after Service" is a free, discussion-based program that hopes to unite veterans, active military personnel, their families, and civilians in insightful conversation about the issues facing our military and veteran communities. We want to hear your voice and your perspectives on military service, the experience of war, and how they affect our Colorado Springs communities. Participants from all walks of life are welcome!
Join one of three discussion groups: Going to War, The Modern Battlefield, or Coming Home/Home Front. Groups will have prompts for discussion including podcasts, philosophical texts, and stories. Groups will also head to the UCCS Ent Center for the Arts to hear actors read theatrical pieces about the experience of war. Each group will have its own team of trained facilitators to help direct discussion and meets five times between October 2022 and March 2023 on the first Thursday of each month from 6-8pm.
For questions, please reach out to Program Coordinator Lauren N. Rock (lrock@uccs.edu).
Will you be having a Veterans evens at your church/community that you would like to publicize? We'd love to hear about it! Send your information to Vicky Daub at
lvdaub2@gmail.com
.
Want Vicky or another VSCP Board Member to visit your church/community? You guessed it! Contact Vicky Daub at lvdaub2@gmail.com.
Connect With Us
Contact: Executive Director VIckie Daub, lvdaub2@gmail.com.
Share: Please share with us what other resources and tools we can provide, and what you are doing to support our veterans.
Share your ideas, fill out this brief form!
Give: Click the button below to make a donation to the VSCP. Select the General Fund Gift option and enter "Veteran Servant Corps Project" in the note/memo line. If you prefer to mail your donation, send it to the Rocky Mountain Synod, 7375 Samuel Drive, Denver, CO 80221, adding Veteran Servant Corps Project to the note portion of the check.