You are here
2020 Synod Assembly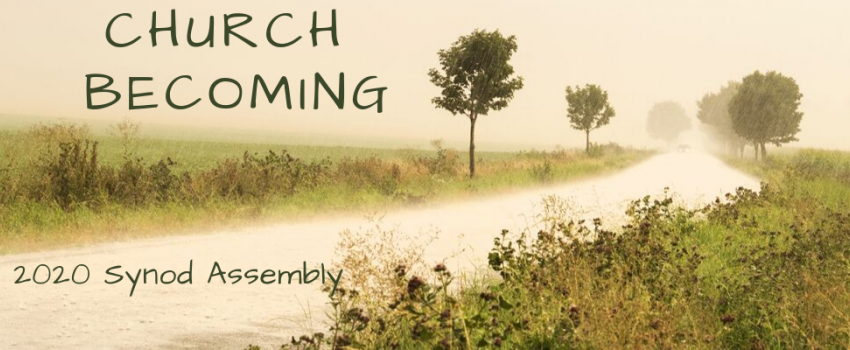 Assembly Location Details
Boulder-Broomfield/Metro East/Metro West Metro
Metro South/Southeast Colorado
Keynote Speaker
Rev. Jason Chestnut
The Rev. Jason Chesnut, ordained in the ELCA, created and developed The Slate Project, an innovative Christian worshiping community that gathers both online and face-to-face in Baltimore, Maryland. He is a videographer, mission developer, and ABS-certified biblical storyteller who recently founded ANKOSfilms, a company dedicated to (a) (n)ew (k)ind (o)f (s)torytelling. A native of San Marcos, Texas, Jason graduated from Texas Lutheran University and the Lutheran School of Theology at Chicago. He loves riding motorcycles and watching movies when he...umm...has time?
May 1-2, 2020
Registration Fees
Voting Member: $225
Visitor: $175
Exhibitor: $125
Retired Rostered Voting Member: $100
Registration includes 3 meals and 2 breaks
 
Utah/Metro West Mountain
Ascension St. Matthew's, Price, UT
Wyoming/North Colorado
Ascension, Cheyenne, WY
Boulder-Broomfield/Metro East/Metro West Metro
Cross of Christ, Broomfield, CO
Metro South/SE Colorado
Trinity, Monument, CO
North New Mexico/Border
Cross of Hope, Albuquerque, NM
Hotel Information
All blocks are reserved under the group name "Rocky Mountain Synod"
South Colorado Location
Fairfield Inn & Suites
15275 Struthers Road
Colorado Springs, CO 80921
$129/night (includes breakfast)
Reservation Deadline: March 18
Cheyenne
Little America
2800 W Lincoln Way
Cheyenne, WY 82009
1-800-235-6396
$114/night (breakfast not included)
Reservation Deadline: April 2
Albuquerque
Courtyard by Marriott 
5151 Journal Center Blvd NE
Albuquerque, NM 87109
$123/night (breakfast included)
Reservation deadline: April 3
Price
Call hotel to make reservation
Holiday Inn Express 
925 Westwood Blvd
Price, UT 84501
$110/night (breakfast included)
$130/night for suite
Reservation deadline: April 15
North Metro Location
Hampton Inn & Suites
5030 W 88th Pl
Westminster, CO 80031
Save the Date!
April 29-May 1, 2021 
Embassy Suites, Loveland, CO
April 29-May 1, 2022
El Paso Convention Center