You are here
2019 Synod Assembly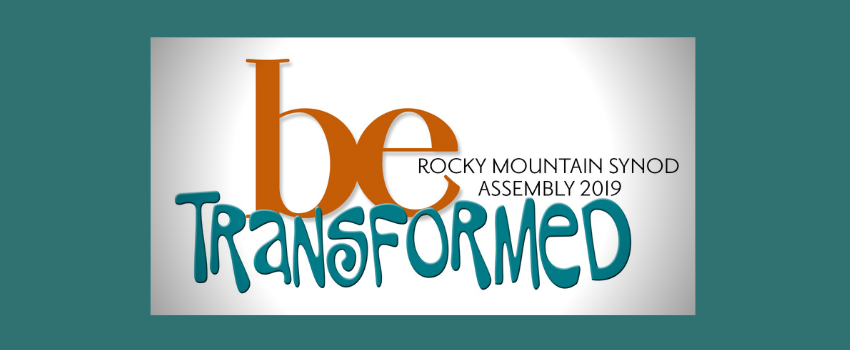 Additional rooms are available at the Sheraton Hotel in Albuquerque.
The rate is the same as the Embassy Suites ($119/night) and also includes breakfast (Add $10/night for double occupancy). There is a complementary shuttle available between the Sheraton and Embassy Suites. If you will need the shuttle,  please contact Deacon Erin Power: epower@rmselca.org 
RESERVATION LINK
Phone: (505) 843-7000; Room Block "Rocky Mountain Synod"
RESERVATION DEADLINE: APRIL 15
Be Transformed
As the ELCA Rocky Mountain Synod we've been focused this last year on what it means to be Christ's Church for the Life of the World. Our attention now turns to what animates our witness and ministry as Christ's Church by exploring the Spirit's work within us – individually and communally. Under the theme "Be Transformed" our 2019 Synod Assembly will consider the changes that take place in our hearts, minds, and very being as God's love in Jesus takes hold of us. 
What's new this year? 

Optional Assembly T-shirts
Proclaim our commitment to our neighbor with this optional assembly t-shirt benefiting ELCA World Hunger. T-shirts must be pre-ordered with assembly registration. Cost: $15
Off-site Excursions and On-site Immersions
In light of our assembly theme of "Be Transformed", voting members and visitors will be invited to select one topic or conversation for deeper learning and engagement. Sessions will be 2-3 hours of experiential learning. Off-site excursions will include: Campus Ministry, Camino de Vida, a local hike, Hispanic Cultural Center, Indian Pueblo Cultural Center, and a Native American Comic Book store. On-site immersions topics include: Leadership development, Worship and Arts, Dismantling the Doctrine of Discovery, Generosity, and Anti-Racism. Participants will select their excursion/immersion when registering for the assembly. Note: The Hispanic Cultural Center and the Indian Pueblo Cultural Center will have an additional fee during registration.
Assembly Guests
Father Richard Rohr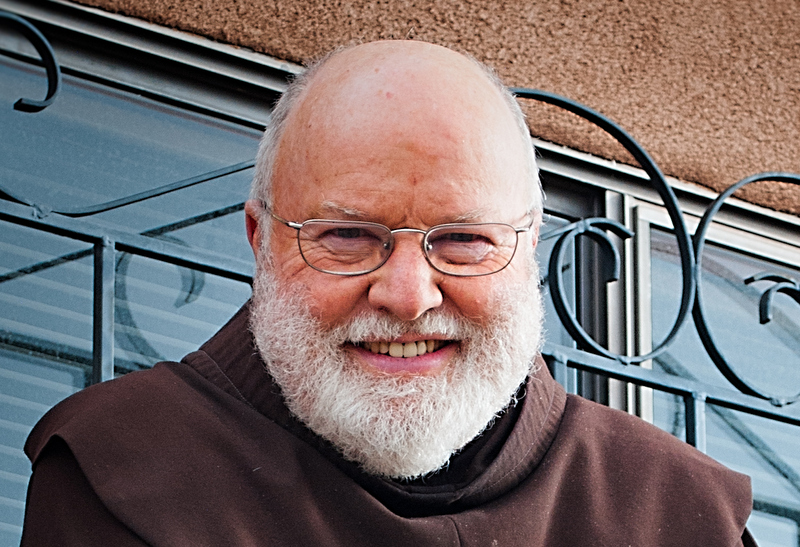 Fr. Richard Rohr is a globally recognized ecumenical teacher bearing witness to the universal awakening within Christian mysticism and the Perennial Tradition. He is a Franciscan priest of the New Mexico Province and founder of the Center for Action and Contemplation (CAC) in Albuquerque, New Mexico. Fr. Richard's teaching is grounded in the Franciscan alternative orthodoxy—practices of contemplation and self-emptying, expressing itself in radical compassion, particularly for the socially marginalized,
Fr. Richard is academic Dean of the Living School for Action and Contemplation. Drawing upon Christianity's place within the Perennial Tradition, the mission of the Living School is to produce compassionate and powerfully learned individuals who will work for positive change in the world based on awareness of our common union with God and all beings.
Mary Campbell, Director, ELCA AMMPARO Strategy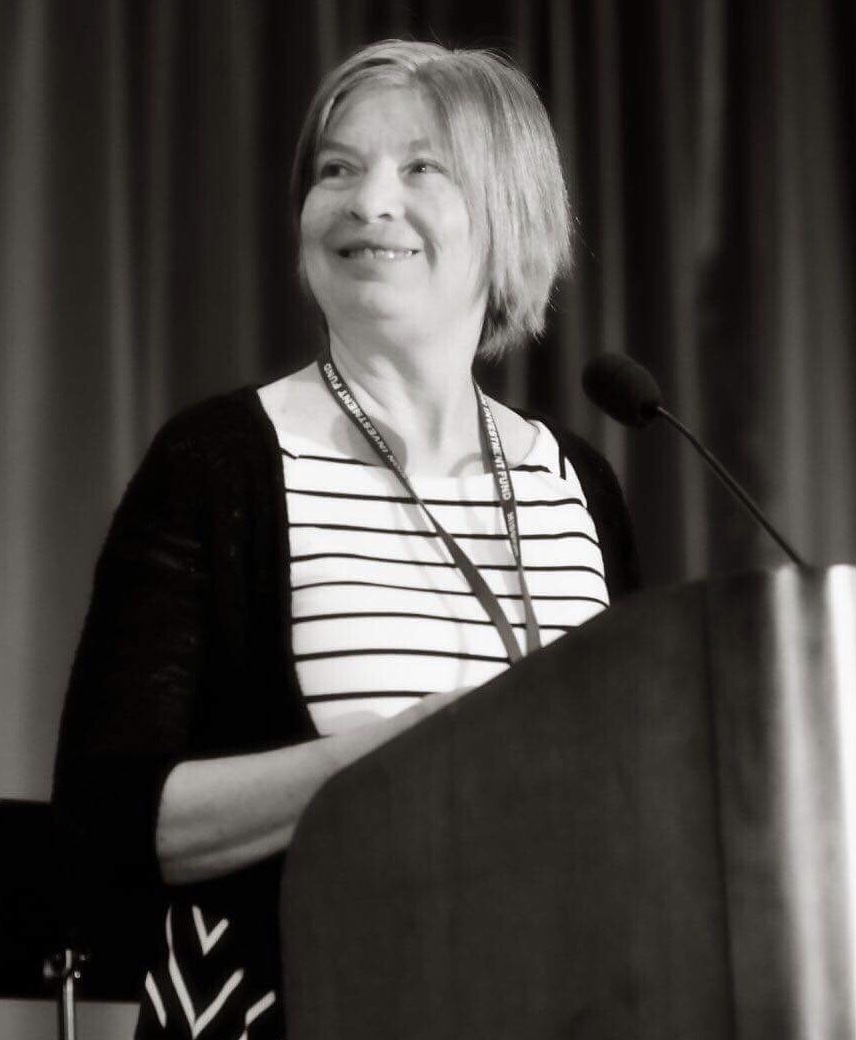 Mary Campbell is the Program Director for AMMPARO, the ELCA strategy to accompany migrant minors with protection, advocacy, representation and opportunities, since its overwhelming approval by the 2016 Churchwide Assembly. Her work currently involves organizing congregational and synodical engagement with migrant children and families as well as pro bono legal work on their behalf. Her legal career has involved work in international human rights and civil and criminal have defined defense in the United State and in El Salvador where she was an ELCA missionary for 5 years in the Department of Human Rights of the Iglesia Luterana Salvadorena. Mother, traveler, singer, conversation facilitator and especially person of faith are ways she describes herself and her passions.
May 3-5, 2019
Embassy Suites by Hilton Albuquerque Hotel & Spa
1000 Woodward Place NE
 Albuquerque, NM 87102
505-245-7100
Important Deadlines
February 4: Online Registration Opens
February 22: Exhibitor Request Deadline
February 22: Resolution and Memorial Intent Deadline
If you are planning to submit a resolution or memorial, please submit an online intent form to help with our planning.
March 15: Priority Deadline for Scholarship Requests
Scholarship requests after this date will be considered as funds are available.
March 22: Resolutions, and Nominations for Synod Secretary Due
March 22: Ministry Booklet Pages Deadline
April 12: Registration Deadline & Hotel Reservation deadline
Pay the registration fee online or submit a check by April 12.
Registration: $300
Hotel: $119-129
Save the Date!
May 1-2, 2020 
Conference/Regional Assemblies
TBD, Salt Lake City, UT
Ascension, Cheyenne, WY
Cross of Christ, Broomfield, CO
Trinity, Monument, CO
Cross of Hope, Albuquerque, NM
April 29-May 1, 2021 
Embassy Suites, Loveland, CO