You are here
Give to the Rocky Mountain Synod Mission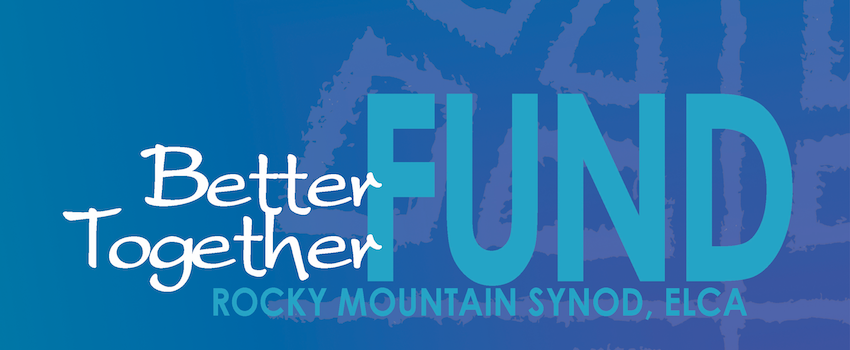 Do you believe we are Church - Better Together?
Do you believe that our ELCA witness to the gospel matters on the territory of the Rocky Mountain Synod and around the world?
Do you value our commitment to accompany one another as congregations, rostered leaders, and ministries of this church that we might be vital agents of Christ's transforming love?
Do you want to invest in the next generation of disciples and leaders who are passionate about an expression of Christian faith that is deep, inclusive, authentic, and active?
Then commit yourself to supporting our foundational work as the ELCA Rocky Mountain Synod and the ELCA in the world through our Better Together Fund.
How to donate
Donate online. You may give a one-time gift, or a recurring gift. You do not need a Paypal account. Look for "don't have a Paypal Account" to enter your credit card information on the paypal "donate" page.
Send a check. Write "Better Together Fund" in the memo line and send to:
Rocky Mountain Synod
7375 Samuel Drive
Denver, Colorado 80221
Give a gift of appreciated stock.  The Rocky Mountain Synod receives the full value of the stock while the person contributing does not pay capital gains tax on the appreciation. Send an email to Kent Mueller to request stock account information.
Ten percent of the funds received for the Better Together fund will be shared with ELCA Churchwide ministires.