You are here
Youth Discipleship Team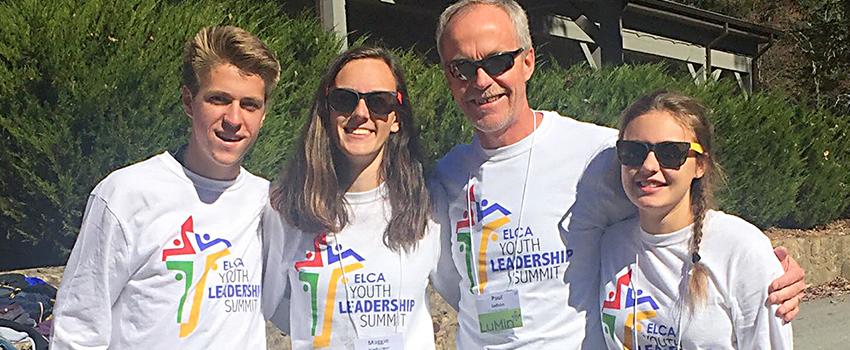 The Youth Discipleship Team (YDT) is a group of high school students from across the Rocky Mountain Synod dedicated to bringing youth together and showing the power of youth in the larger church. Youth empowering youth to be world shakers: Accompany, Grow, Love.
The RMS YDT Reformation on the Road – Summer of 2017!   
---
The Youth Discipleship Reformation Road Trip scheduled for this week has been cancelled. Cross of Hope in Albuquerque will still be holding their planned event. All Albuquerque congregations are invited to join Cross of Hope in a youth fun night this Thursday, July 13th!
---
To commemorate the 500 anniversary of the Reformation, the YDT is going on a summer road trip, stopping in eight different cities across the five states of the Rocky Mountain Synod. The trip will take place July 9 through July 16. In each city, we will include an evening program with interactive activities, a ministry fair, a local excursion, a meal, and worship. Our goal is to network the youth of the RMS, to grow a great connection with our Lutheran Roots, and to embody the YDT mission.
More Information: reformation_on_the_road.pdf
Youth Participant Application: Click here to apply to go on the trip!
YDT Adult Advisor:
Pastor Paul Judson
Campus Pastor, Colorado State University
Want to Join YDT?