You are here
Memorials and Resolutions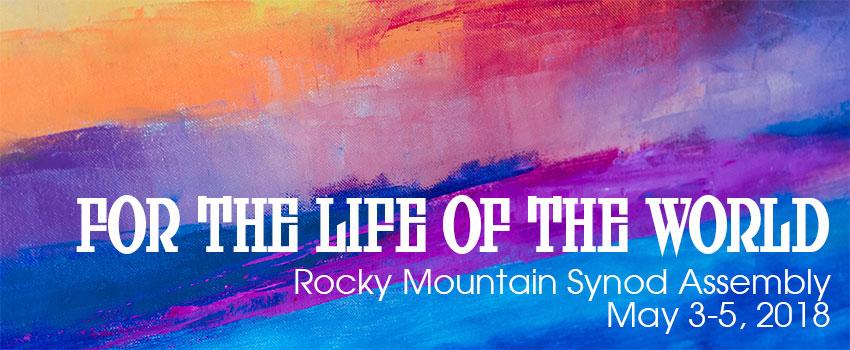 Resolutions and Memorials
To help the Assembly planning team anticipate the plenary time needed to address resolutions and memorials by the Assembly, the Committee on Reference and Council requests any congregation or team complete a Resolution Intent Form by Friday, February 23.
The final deadline for submitting Resolutions and Memorials is Friday, March 23, 2018.  Resolutions and Memorials should be emailed to Janice Ladd-Horkey: jladd-horkey@rmselca.org 
From the Committee on Reference and Counsel:
The Rocky Mountain Synod Committee on Reference and Counsel looks forward to submissions of resolutions and memorials for the upcoming 2018 Rocky Mountain Synod Assembly.  The Rocky Mountain Committee on Reference and Counsel hopes that the following comments will allow for clearly stated resolutions and memorials: 
When "Whereas" clauses are used, they constitute a preamble describing the reasons for the proposed action, the "Resolved." It is noted that Robert's Rules of Order, Newly Revised (11 Edition), Section 10. page 107 discourages their use. In general, the use of a preamble should be limited to cases where it provides little-known information without which the point or the merits of a resolution are likely to be poorly understood, where unusual importance is attached to making certain reasons for an action, a matter of record, or the like. Also, if "whereas" as clauses are used, there should be as few as necessary.  They should be succinct and factual.  They should not be argumentative. 
 
Although both memorials and resolutions are requests by a synod for action, they are intended to address different issues and are processed differently.

Memorials address broad policy issues and are passed by Synod Assemblies for consideration by the Churchwide Assembly. That is, memorials cannot direct the churchwide organization to take action.  They are proposals requesting the specified action.
Synod Councils are not authorized to adopt memorials for submission to the Churchwide Assembly.
On the other hand, resolutions are requests from synods to the Church Council or units or offices of the Churchwide organization. As a practical matter, resolutions have a more narrow focus than memorials because they are requests for consideration or action by individual units or offices of the Church Council. 
Resolutions may also be requests from individuals, congregations, or synodical boards to the Rocky Mountain Synod Council. They are requests for consideration or action by the Synod Council or Office of the Bishop. 
Importantly, a resolution and a memorial cannot be combined in one action or a combined motion.   In addition, a synod should not address both the Church Council and the Churchwide Assembly on the same subject.  
 

​Concerning the implementations of resolutions and memorials, the Committee on Reference and Counsel requests that the financial impacts of such actions on synod or churchwide budgets be quantified.  For instance, if a task force is formed please quantify the financial impact concerning the synod staff time. Will the resolution/memorial require a staff person to assist a task force in the implementation an action?  Specifically, which staff person would be charged with this task?  Does that staff person have time to perform this task in addition to the rest of their current job description? (The Committee on Reference and Counsel recommends conversation with synod staff prior to submitting resolutions that have synod budget considerations.)  Is there travel time and finances involved for meetings? What are the sources of income anticipated to accomplish the purpose of this resolution or memorial? 
 
​Remember, the deadline for final drafts of Resolutions & Memorials is March 23, 2018. (The submission could be offered after that deadline at the Synod Assembly, but would need approval of the Assembly to proceed as a resolution to be considered.)
Christ's Peace,
Pastor Joshua Bruns, Chair
Rocky Mountain Committee on Reference and Council