You are here
Worshipping in Times of Public Health Concerns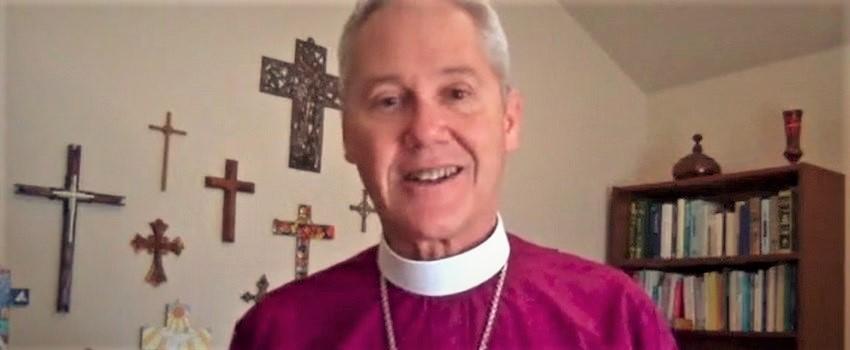 A Pastoral Message from Bishop Gonia
March 12, 2020
Dear colleagues in Christ,
When we entered this year under the theme Church Becoming, little did we know that our we would be stretched so quickly to think about how to reframe our understanding of church in light of a global pandemic. Yet here we are, the people of God, navigating these uncharted waters together, seeking to be faithful to our calling as the Body of Christ as we are guided by the power and wisdom of the Holy Spirit.
Let me begin with a word of gratitude for the ways you have already been tending to the well-being of your communities of faith and ministries. Our primary concern at this time is to consider how we care for the most vulnerable among us. I know many congregations have already adopted recommended practices for safeguarding those who come to worship. We are now faced with the likelihood that we will be asked to refrain from gathering for worship at all for the next few weeks. The governor of New Mexico has already made such a request. I will be on a phone conference call tomorrow afternoon with the governor's office in Colorado and anticipate a similar request. We are monitoring the situations in Utah, Wyoming, and El Paso as well.  In anticipation of such a reality, I invite us all to receive this as an invitation to creative innovation. Now, more than ever, our people and our communities need us, our faith leaders to be engaged and attentive to the fears and concerns that prevail.
Given that we are still on our Lenten journey, I invite you to consider how to create meaningful community and worship experiences that reflect this time of prayer, fasting and self-reflection. How might we frame a Holy Week experience that people can participate in from home? What would an Easter celebration include if we are not able to gather together?
Some have asked how Holy Communion might be shared if we are not physically together. I would ask that we look instead at how to creatively offer virtual worship experiences, re-engaging various forms of service of the Word for this season, saving the joy of the meal for when we can gather in community again.
We have established a page on our RMS website where we will continue to publish ideas for you to consider if and when public worship is not an option. Our Churchwide colleagues have also published a resource page. Your own ideas are welcome; please add your ideas to this shared Google Doc. A link to this document will be on our website. We will also be holding a webinar on Wednesday, March 18 at 3:30pm to offer an update and engage questions that may arise. The link is posted below.
We are aware that this situation is likely to create financial vulnerability for many congregations and ministries, as well as for our life as a synod and wider church. It will be important for all of us to be proactive in encouraging generosity and investment in our life as Christ's Church during this period, even as we are sensitive to the financial impact this situation is having on those we serve. It is extremely important that we keep our focus turned to those in our community who will be most impacted by the dangers this situation presents.
In terms of our life together as a synod, the Office of the Bishop staff and Synod Council will be conducting all business via ZOOM from now until the Synod Assembly. This includes meetings such as Candidacy Committee as well as individual appointments. There will be staff people in the office each day, but many of us will be working from home. Congregational visits will likely be suspended for this period of time. We will be assessing the situation and will make a decision about our Synod Assembly by April 1.
Thank you again for your leadership and your commitment to life as Christ's Church, ever-becoming. We are in this together and I trust that as we pray, share and accompany one another into new ways of being, the Spirit will faithfully guide us into God's promised future.
Yours in Faith,
Bishop Jim